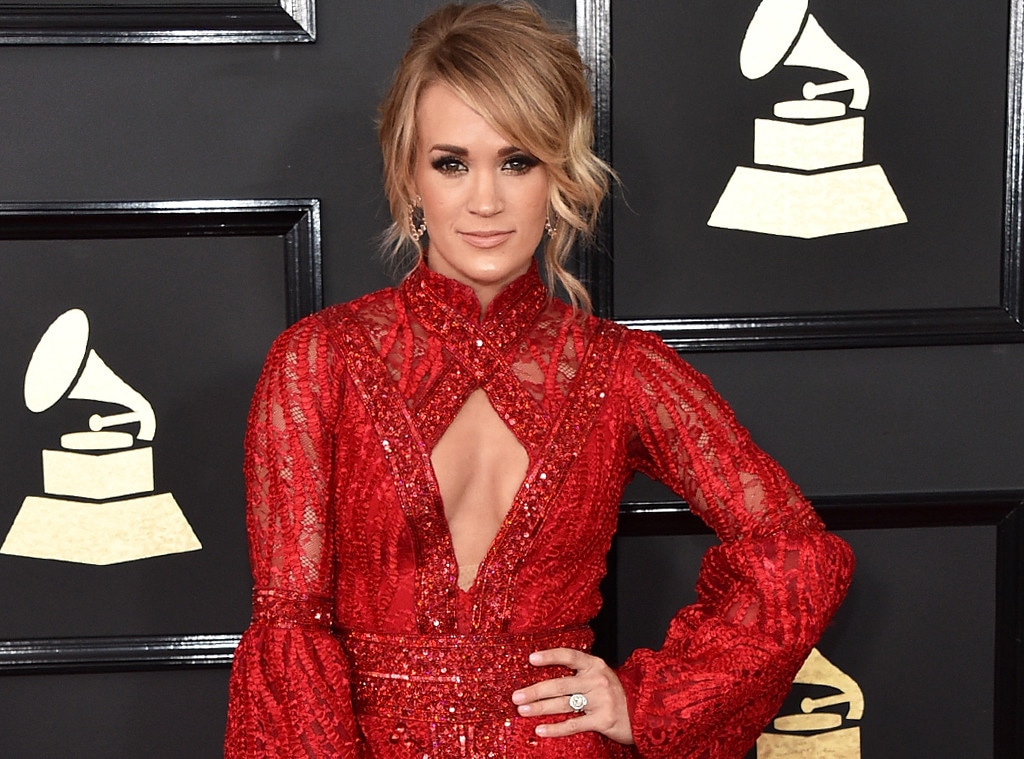 John Shearer/WireImage
Time and time again, Carrie Underwood has left fans blown away. 
Whether it was in front of Simon Cowell and Randy Jackson on American Idol or in front of millions of music lovers at the Grammy Awards, the country singer has earned her spot in the music industry with her unforgettable voice and hits.
But ever since she broke her wrist and injured her face in a "freak random accident," the "Before He Cheats" singer has kept a low profile as she heals in private.
"Even though I've had the best people helping me, I'm still healing and not quite looking the same," Carrie wrote to her fan club members on New Year's Day. "I honestly don't know how things are going to end up but I do know this: I am grateful."
And as the American Idol winner celebrates her 35th birthday today, fans are confident that Carrie can and will come back on top after her scary accident.
Paul Drinkwater/NBC Sports
Signs were already shown earlier this month when Carrie's music video for her song "The Champion" with Ludacris premiered on the Today show. Originally written to open NBC's Super Bowl LII, the video obtained close to three million views in its first three days proving the appetite for any and all new Carrie projects is alive and well.
And while the singer doesn't have any tour plans, Carrie has been in the studio working hard on her next album.
In fact, the industry is still recognizing the country singer for her recent music accomplishments. After all, Carrie just scored her 13th ACM Awards nomination for Female Vocalist of the Year.
Kevin Mazur/Getty Images for TIME
As for whether or not Carrie will attend the award show at the MGM Grand Garden Arena in Las Vegas next month, it's too soon to tell. But because of her popularity with fans and musicians alike, it's hard to imagine Carrie absent from the special telecast.
Back home in Nashville, the country darling appears surrounded by love including her husband Mike Fisher and their son Isaiah.
Whether working out as a family or celebrating each other's accomplishments such as Mike's decision to come out of retirement of the NHL, there's a bond that is completely opposite of "Somethin' Bad."
And although some tabloid reports have surfaced since Carrie's accident claiming her marriage is struggling, Mike recently shut down any and all speculation on Instagram.
After one follower said she was "praying for you and Carrie" to overcome any "bumps in the road," the hockey player responded with, "We've never been better. Thanks."
While Carrie's future plans may not be public for the time being, the singer has the fan base, family support and talents to come back bigger than ever. And may we remind you that Carrie is a "Good Girl" and a woman of her word.
"I am grateful that it wasn't much, much worse. And I am grateful for the people in my life that have been there every step of the way," Carrie wrote to her fan club members. "I am determined to make 2018 amazing and I want to share things with you along the way."