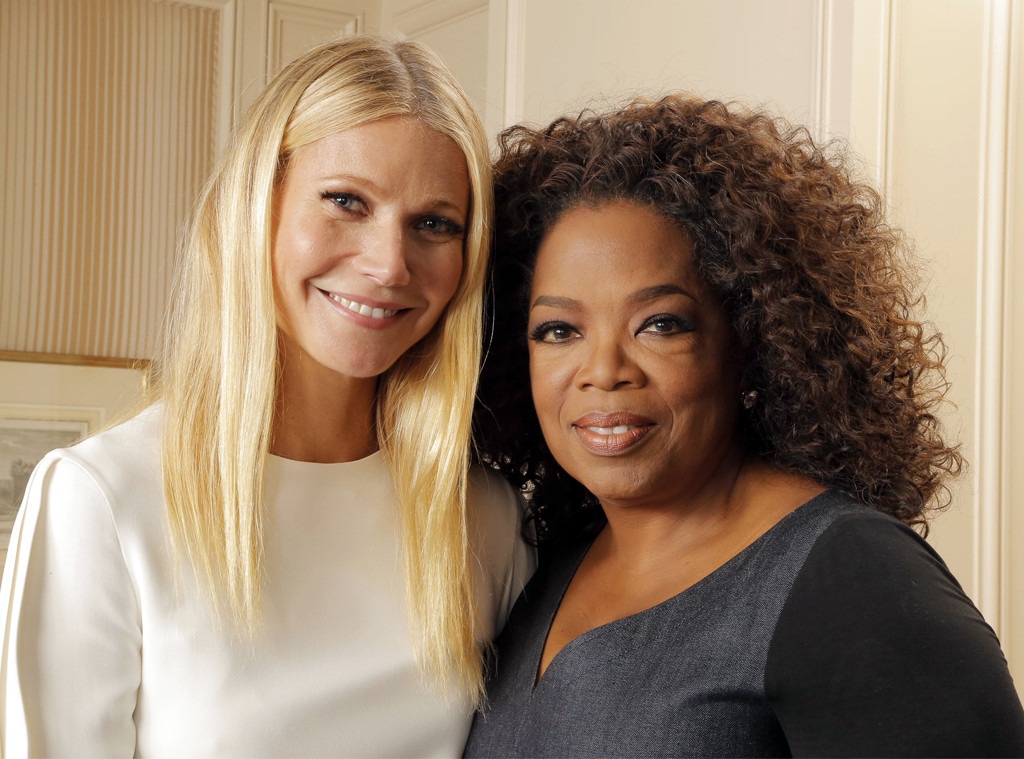 Chelsea Lauren/Variety/REX/Shutterstock
Oprah Winfrey and Gwyneth Paltrow aren't holding back when it comes to Harvey Weinstein and the #MeToo movement.
The 64-year-old mogul joined Paltrow on her new weekly Goop podcast, where the two women spoke of the Miramax co-founder, whom they both worked with in the past.
"I was in Chicago, in my own little world, but what I knew about Harvey was that Harvey was a bully and that if Harvey's on the phone, you didn't want to take the call because you're going to get bullied in some way," Winfrey said.
"Yes, I was friendly with Harvey," she continued. "I didn't know any of this was going on. What I do question for myself is why I was willing to put up with the bullying thing. I was willing to put up with, 'OK I'll take the call,' 'OK I'll do that.' Why am I willing to put up with an a--hole? Why we won't tolerate other things, but you can throw phones and call people jerks or whatever and do all this nasty stuff?"
As E! News previously reported, Paltrow claimed in an interview with The New York Times last October that at 22-years-old, Weinstein had summoned her to his suite at the Peninsula Beverly Hills hotel where he allegedly placed his hands on her and suggested they head to a bedroom for a massage.
During her interview, Winfrey asked Paltrow if she was ever triggered by the multiple sexual assault allegations against Weinstein before deciding to go public with her own personal experience.
"Very," Paltrow said. "It's been months of me trying to process it all. I came out early in the trajectory of the whole story and I didn't feel safe but I felt like I had a responsibility to do it."
She continued, "When it happened to me, it only happened one time and I confronted [Harvey] and he never did it again. But he was a bully about work things, he was shaming, he was really hard on me and then was incredibly generous and would send me a private plane somewhere. It was a kind of typical abusive relationship and I hadn't processed it, because so much of my acting career and so many of the incredible highs and lows, as well, were associated with him and Miramax."
In regards to the #MeToo movement, Winfrey revealed that "it had been coming."
"It had been coming with [Bill] Cosby and nothing happened," she said. "It had been coming with Bill O'Reilly. Even with the President of the United States with the Access Hollywood tape, and yet, nothing happens. It had been coming. It had been coming and [Weinstein] was the moment where it all crystallized."
She continued, "I'm hoping that it leads to a better way of all human beings treating each other and that this moment in the movement is leading us toward saying, 'Not only am I not going to take your sexual harassment, I'm not going to take any of your bulls--t. Period.' I think we're on our way but we're still figuring it out."