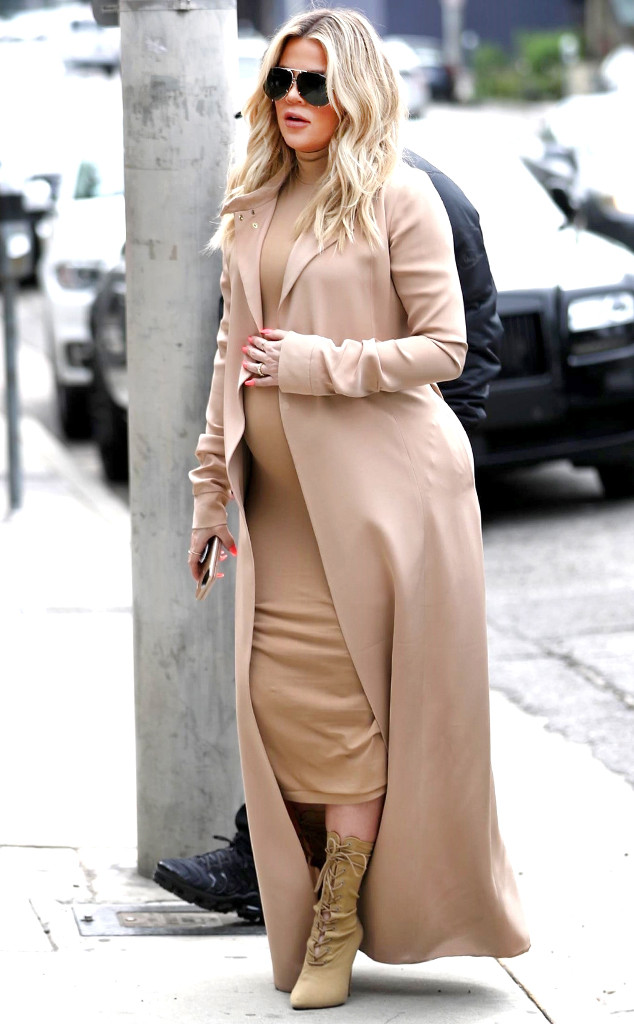 Elite Images/BACKGRID
Kris Jenner just dropped some serious cash on Khloe Kardashian's nursey.
The Keeping Up With the Kardashians stars were spotted out shopping for baby gear together in Beverly Hills, Calif. on Wednesday, March 7. Kris accompanied Khloe, who is eight months pregnant with a baby girl, to Petit Tresor and Couture Kids and picked up the tab for her daughter.
"They picked out nursery furniture and baby clothes while filming for the show," an eyewitness tells E! News. "Khloe was focused on neutral colors and a lot of pink items. She loved looking at all the clothes and soft stuffed animals. She was bending down and checking everything out, holding and feeling each item she looked at. She was very involved as was Kris."