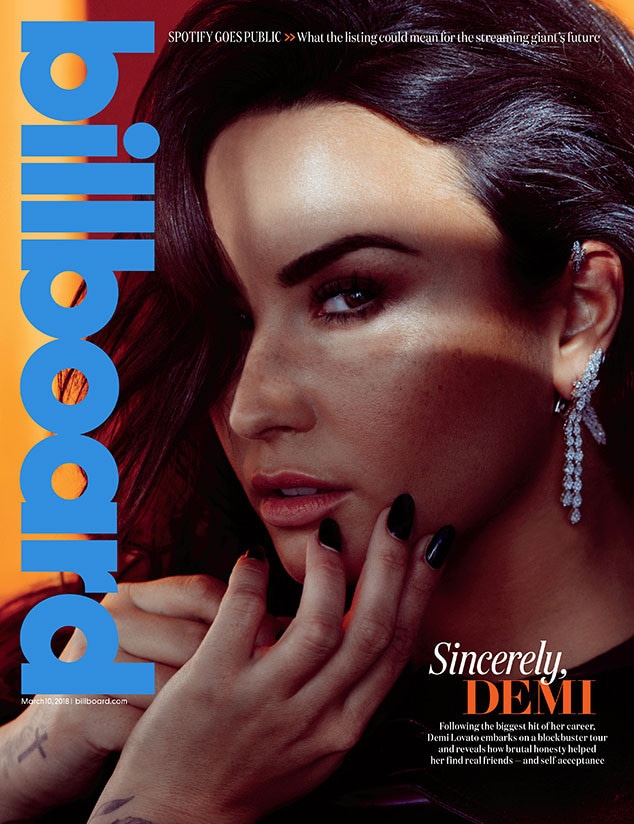 Austin Hargrave
Demi Lovato is sorry not sorry she left the Met Gala to go to an Alcoholics Anonymous meeting. 
As the Grammy nominee revealed in the latest issue of Billboard, the star famously walked the iconic Met Gala red carpet back in 2016 for the first—and what sounds like the last—time. 
Donning Moschino and arriving alongside designer Jeremy Scott, Lovato posed for photographers and didn't seem bothered by anything in particular. However, after a curious photo of Nicki Minaj appearing to give her a serious dose of side eye on the carpet emerged, fans suspected trouble in the couture air.  
Michael Buckner/WWD/REX/Shutterstock
"This picture pretty much summed up my first and probably last met #cool #sof--kingawkward #notforme #sweatpants #forensicfiles #whatsgood," she captioned the picture on Instagram at the time. "p.s. some of y'all need to learn how to take a joke.. I'm obviously laughing at the fact that 1. I look incredibly awkward and 2. That the shade being thrown in this picture actually gives me life."
Now, nearly two years later, the 25-year-old has offered some more insight into that triggering night. "I had a terrible experience," Lovato told Billboard. "This one celebrity was a complete b--tch and was miserable to be around. It was very cliquey." 
The atmosphere was so off-putting, Lovato needed to leave. "I remember being so uncomfortable that I wanted to drink," she said. Instead, the sober star headed to a 10 p.m. Alcoholics Anonymous meeting, diamonds included. 
"I changed my clothes, but I still had my diamonds on—millions of dollars of diamonds on in an AA meeting," she described to the magazined. "And I related more to the homeless people in that meeting who struggled with the same struggles that I deal with than the people at the Met Gala—fake and sucking the fashion industry's dick."
While some stars would have kept such a story to themselves, that's not Lovato's style. Instead, the child actress has grown into a no-holds-barred, unfiltered powerhouse—and for good reason.  
Brutal honesty "holds me accountable," she explained to the magazine. "When I started talking about my sobriety—I can never be seen at a club getting wasted. If I relapse, it shows my fans it's OK to relapse. And I can't do that."