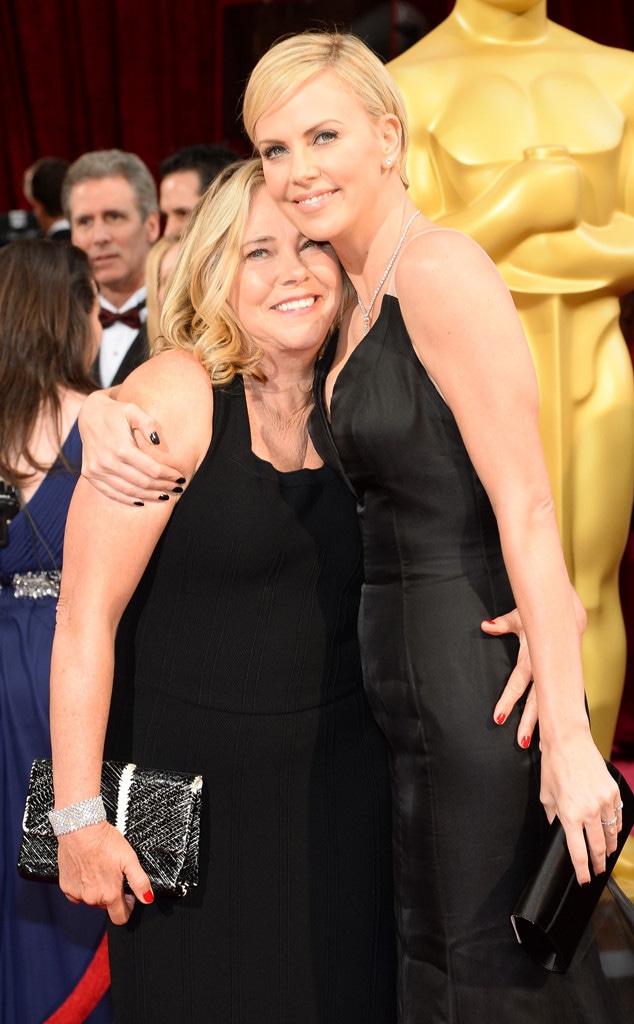 Ethan Miller/WireImage
That's what moms are for? 
Turns out—Charlize Theron's mom, Gerda Maritz, is a woman of many talents, including scoring weed for her famous daughter. As the Gringo star explained to Jimmy Kimmel on set Wednesday night, she is no stranger to smoking pot, but as of late, she wondered if a special strain could help her and her mom with their sleeping problems.
"I have really bad sleep and so does my mom, and so we were talking about it because we do take sleep medication," she told Kimmel. "I was saying to her, you know maybe we should figure out a way to try like a sleeping strain."
However, the Oscar winner was surprised when her mom showed up to her house one day with the goods. "I really thought I would be the responsible one to have to go and get that," she quipped to Kimmel. 
In her tennis outfit, Gerda dropped off a little container on Theron's kitchen table. "She was like, 'So, I got some blueberry covered chocolate ones, but if you want it faster acting, you should go for the mint because those you suck," Theron mimicked her mother. 
While the star thought her mama was getting the marijuana from one of her tennis club pals, Gerda surprised her yet again. 
"She goes, 'I went to the store by myself,'" Theron recalled. "She's like, 'And they tried to give me all sorts of lollipops.'"
The cherry on the weed sundae? The strain worked. "It's amazing!" the actress exclaimed. 
As for her beloved mama, "You can't have her," Theron told the audience. "She's all mine."