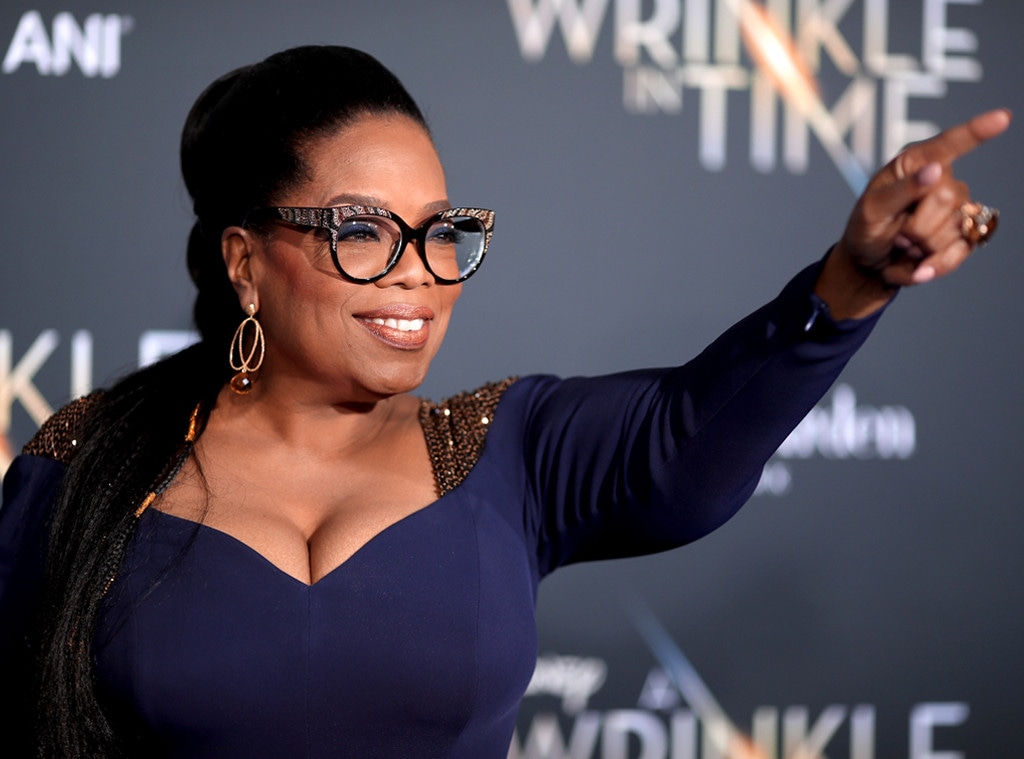 Christopher Polk/Getty Images
How does Oprah Winfrey do it?! 
Just when we think the global phenom has reached the pinnacle of success, she continues to out-achieve herself. Her latest venture, Ava DuVernay's film adaptation of A Wrinkle in Time, premieres today, the cherry on top of one amazing start to 2018. (Oprah 2020, anyone?)
She's our source for endless inspiration, holds a treasure chest of wisdom and basically just gets it. So what better way to celebrate the icon than with a master class in fulfilling your full potential—Oprah style. 
Make Your Voice Heard: A new day is on the horizon, just ask Oprah! At the 2018 Golden Globes, the media mogul called time's up on the mistreatment of women with an electrifying speech that predicted a future in which "nobody ever has to say, 'Me too' again."
Moving, to say the least, and an important reminder from Oprah to take a stand on issues that fuel your fire. 
Exercise Mind, Body and Soul: Super Soul Sunday is a very real thing in Oprah's household. She stresses the importance of working out not only physically, but mentally and emotionally. In a recent interview with WSJ magazine, the 64-year-old says she exercises 1.5 hours a day (yoga, resistance flexibility and treadmill), reads three books a week and limits her intake of the news. 
But Don't Be Afraid to Indulge: On special occasions, like Oprah's January birthday celebration, the guru practiced some "self-care" by treating herself to yummy treats, good company and a little rosé. "This is my second piece," she shared on social media at the time. "Why? Because it's my birthday and you can have two pieces on your birthday."
After all, YOLO! 
Gather Your Girl Squad: Oprah is known to cherish her friends as if they're family, and makes a point of spotlighting their shine every single day. Her secret to long-lasting relationships? "I am so supportive of whoever or whatever you want to do or be," Oprah recently told E! News. "I am just there for you. There is no competition." 
Give Back: When multiple natural disasters struck Oprah's hometown of Montecito, Calif., the celeb stepped up to lend a helping hand to those in need. She also donated $500,000 to March for Our Lives, a protest organized by survivors of the Parkland, Fla. school shooting. 
What about philanthropy is so important, according to Oprah? As she once explained, "I don't think you ever stop giving. I really don't. I think it's an ongoing process. And it's not just about being able to write a check. It's being able to touch somebody's life."
How do you plan to your live your best life like Oprah? Let us know in the comments!