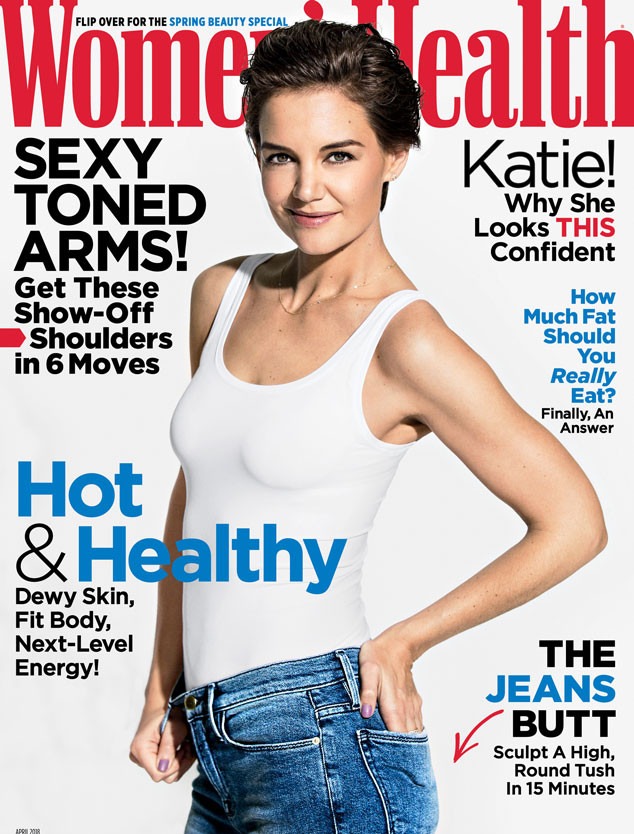 Ben Watts/Women's Health
Katie Holmes is sharing her fitness routine.
In the April edition of Women's Health, the 39-year-old actress opens up about preparing for the role of an ex-marine in the upcoming movie The Doorman. For her part in the film, Holmes lifted weights and worked to develop her upper body strength, something she admits with a laugh that she's "never wanted to do."
"But I wanted to be authentic to a person who trained in the military," Holmes tells the magazine. "Which means someone who wasn't always paying attention to the mirror and who was in shape not for vanity, but because that's what her job called for."
"I was a five-pound-weight person, and now I can do 15, 20," Holmes says of the training sessions. "And I've been doing a lot of boxing, which I had never done before. It's thrilling. You can get out the stress of the day. I just go in there and think of all the mundane things that bother me. Traffic!"
"I put off all my phone calls till after boxing, because it puts me in a much calmer place," she adds.
When she's not boxing, Holmes enjoys going to SoulCycle classes "because I like that sense of community," she shares, "like, if she can do it, I can do it too."
Holmes also opens up to the magazine about her life as a mom to 11-year-old daughter Suri Cruise, admitting she finds herself comparing herself to other moms on social media.
She says, "Like, that one has taken her child to Morocco, why haven't I taken my child to Morocco?"
For more of Holmes' interview, head on over to Women's Health.