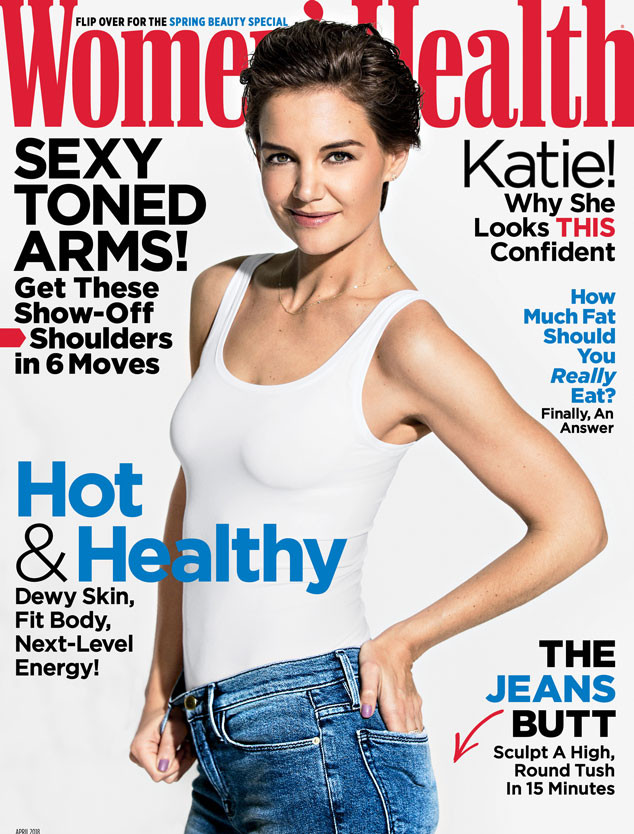 Ben Watts/Women's Health
Katie Holmes is sharing her fitness routine.
In the April edition of Women's Health, the 39-year-old actress opens up about preparing for the role of an ex-marine in the upcoming movie The Doorman. For her part in the film, Holmes lifted weights and worked to develop her upper body strength, something she admits with a laugh that she's "never wanted to do."
"But I wanted to be authentic to a person who trained in the military," Holmes tells the magazine. "Which means someone who wasn't always paying attention to the mirror and who was in shape not for vanity, but because that's what her job called for."