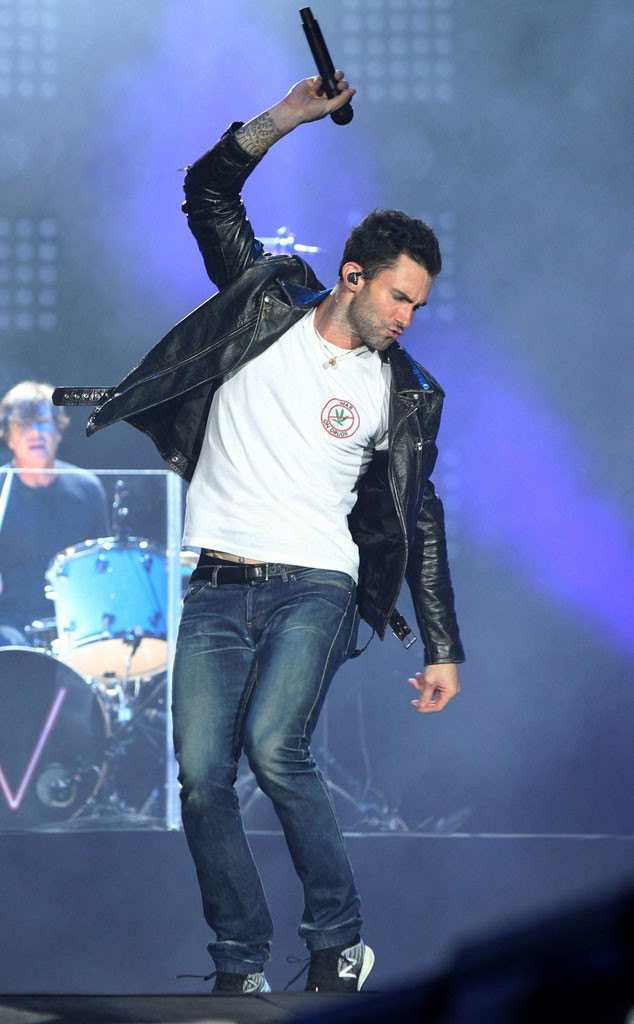 GADE / BACKGRID
Adam Levine may be a dad-of-two as of last month, but the musician is still getting in some quality time with his first born.
The 38-year-old Maroon 5 frontman posted an adorable photo to his Instagram account today while on a walk with his 1-year-old daughter, Dusty Rose. In the pic, the two can be seen taking a stroll hand-in-hand.
"You and me baby..." he captioned the image.
Adam has talked a great deal about his daughter in the past, including during an interview with Jimmy Fallon in 2017, just months after her birth.
"It's so fun," Adam gushed when discussing the topic of fatherhood. "I do new stuff all the time, and it's constantly entertaining. It's the greatest thing in the world."