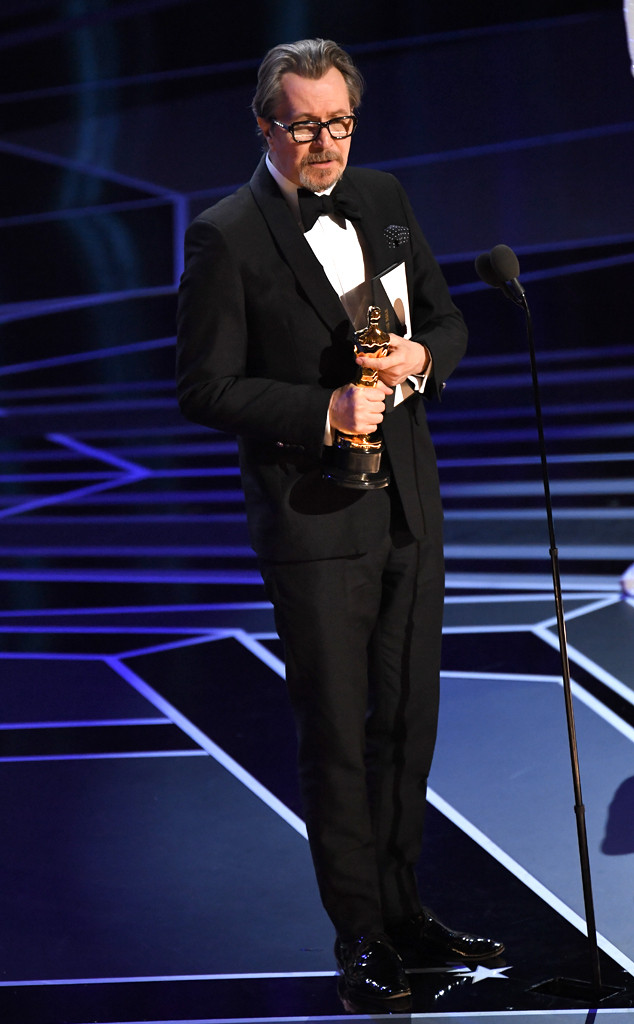 Rob Latour/REX/Shutterstock
Gary Oldman's son has taken a public stand in support of his father.
On the heels of resurfaced reports regarding 2001 domestic violence accusations against the actor from his third ex-wife, the new Oscar winner's son, Gulliver Oldman, has issued a public letter fiercely defending his dad. In the lengthy statement, the 20-year-old son of Gary and Donya Fiorentino called the rehashed claims "false allegations," took aim at The Daily Mail's February interview with Fiorentino, in which she described their allegedly turbulent marriage, and at "clickbait journalism" and the "judgment by headline" that can ensue in the digital age.
"There is good reason that these specific articles and accusations subsided years ago," Gulliver wrote. "In my eyes it is disgusting that so called 'journalists' have seen fit to spread and perpetuate the lie."