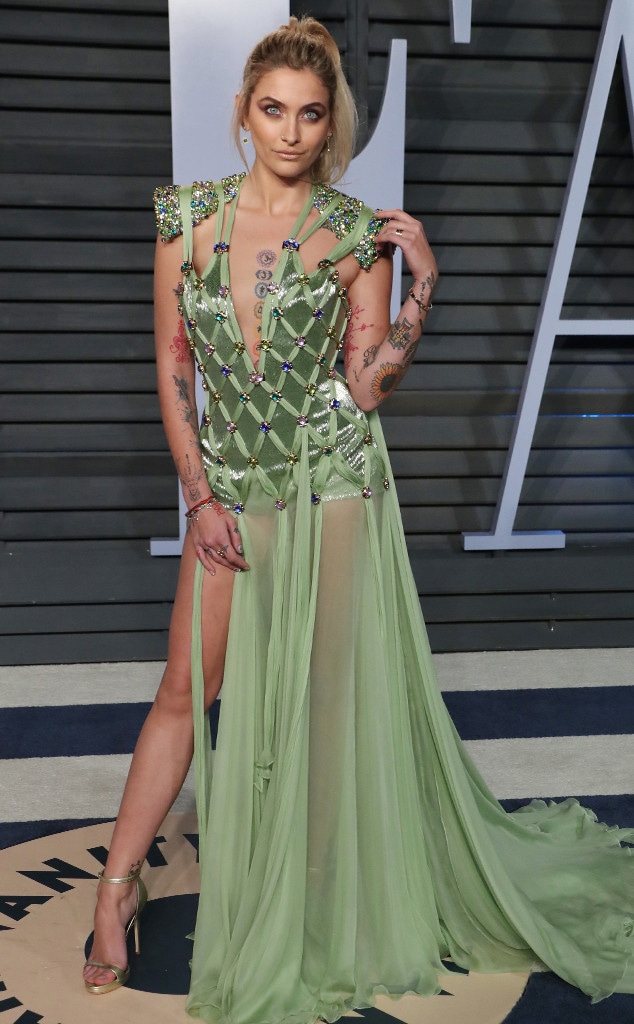 Matt Baron/REX/Shutterstock
Paris Jackson is happy in the skin she's in.
Overnight, the late Michael Jackson's daughter took to Twitter to make a request. "i appreciate everything y'all make for me, i enjoy every single edit i see. but please stop lightening my skin to make me look more white. and please stop darkening my skin to make me look more mixed," the teen star tweeted. "i am what i am. I'm aware of what i look like and i finally happy with it."
Paris, who often shares fans' edits on Instagram Stories, spoke about her racial identity in a 2017 Rolling Stone cover story. "I consider myself black," she said, adding that her dad "would look me in the eyes and he'd point his finger at me and he'd be like, 'You're black. Be proud of your roots.' And I'd be like, 'OK, he's my dad, why would he lie to me?' So, I just believe what he told me, 'cause, to my knowledge, he's never lied to me." The Hollywood scion understood people's confusion, explaining, "Most people that don't know me call me white. I've got light skin and, especially since I've had my hair blond, I look like I was born in Finland or something."
Regarding rumors that Michael wasn't actually her biological parent, Paris grew defensive. "He is my father. He will always be my father. He never wasn't, and he never will not be," the teen model replied. "People that knew him really well say they see him in me, that it's almost scary."
Paris, one of the faces of Calvin Klein, next appears onscreen in Gringo with Joel Edgerton, Thandie Newton, David Oyelowo, Amanda Seyfried and Charlize Theron, in theaters March 9.