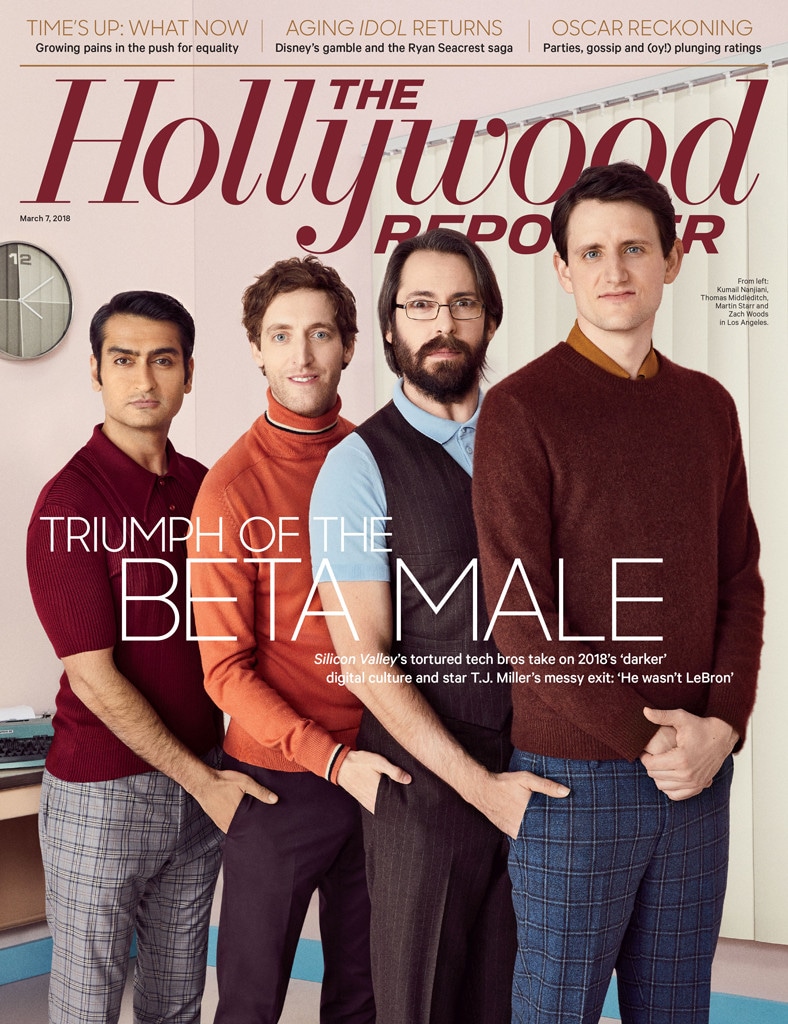 It's been nearly a year since TJ Miller said goodbye to Silicon Valley and now we're hearing the show's side of the tumultuous story. 
In a candid interview with The Hollywood Reporter, the HBO series' co-creator and co-executive producer Mike Judge said it "just wasn't working."
"There are a lot of different ways you can find out somebody doesn't want to do the show anymore," Judge told the magazine. "And it's not fun to work with someone who doesn't want to be there, [especially when] they're one of the main people and you've got however many crewmembers and extras and people who are [not paid as well] and they're all showing up before 7 a.m., and then are just like, 'Oh, OK, we're not shooting today.'"
THR cited multiple show sources who claimed there were times the actor, who played longtime central character Erlich Bachman through season four, would arrive "under the influence." His lateness, according to the magazine, would complicate schedules and, per insiders, he would fall asleep between takes. 
As their story goes, they offered him three episodes in the fifth season and the actor declined. In an interview with THR back in June 2017, Miller described his exit a bit differently, citing his increasingly busy schedule as the cause for his reduced role. "They had to move the production schedule around. That's how heavy-duty my schedule is," he said at the time. "Even the most successful comedy next to Veep on HBO was like this thing that I had to — I'm doing stand-up and I come back and I didn't sleep at all. I was incredibly busy. People joke about it, but I'm the hardest-working man in show business, maybe."
In response to the recent report, Miller issued a denial to THR, saying, "In real life, I'm not always high like Erlich is. And this will blow your readers' minds, but I'm not high when I work because it gets in the way of the comedy. I also am not a guy who's blackout-drunk, bumping into things on set...What was occurring was I was out doing stand-up all the time, even if it meant I only got three hours of sleep. So, the thing I have a problem with? It's pushing myself to do too much."
Meanwhile, co-executive producer Alec Berg issued a bit of a metaphorical jab when he likened the actors to NBA pros. 
"These guys are the Golden State Warriors of comedy," Berg told the magazine "So, it's like, yeah, we've lost Andre Iguodala, but we still have Steph Curry and Kevin Durant and Klay Thompson and some other guy on the Warriors whose name I don't know. But, I don't feel like we can't win championships anymore because we've lost...T.J. wasn't LeBron [James]."
"Oh, that's great," Miller retorted. "And it makes me like him more [because] he's so good at being an a--hole."