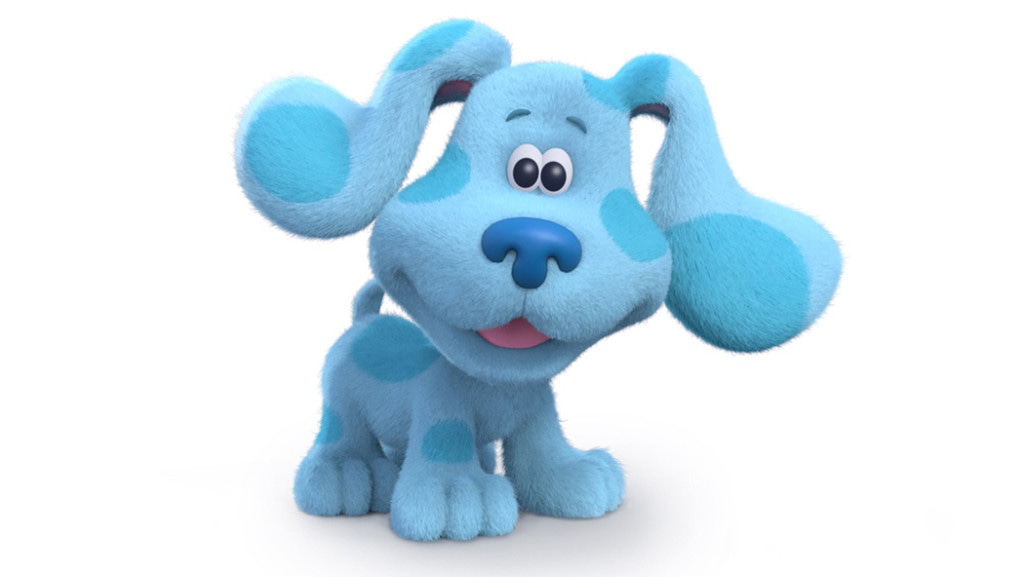 Nick Jr.
Nickelodeon is bringing back another classic children's TV show with a Blue's Clues reboot. We're calling this a reboot because the network is on the hunt for a new host to helm the 20-episode iteration. Sorry Steve and Joe!
This is just the latest reboot/revival for Nickelodeon. In a TV landscape obsessed with breaking through the clutter of endless channels and streaming services with original programming  recapturing viewers of yore, it actually makes sense for Nick to mine its programming library more than any other network.
The new Blue's Clues will have a "refreshed signature look" and production is planned to begin summer 2018. For your chance to become the new Steve, head over to Nickelodeon's casting site.
"With Blue's Clues, Nickelodeon launched what became TV's first generation of interactivity for preschoolers and set the bar for quality, curriculum-driven shows we have made since," Cyma Zarghami, president of Nickelodeon Group, said in a statement. "The new, modern version of Blue's Clues will capture all the original's creativity and visual identity for a whole new audience ready for its fun adventures and expertly designed problem-solving curriculum."
Blue's Clues was created by Traci Paige Johnson, Todd Kessler and Angela C. Santomero and debuted in 1996 and ran for six seasons, producing close to 150 episodes.
The Blue's Clues reboot joins a Hey Arnold! continuation flick, a new Rocko's Modern Life movie, Invader Zim and possibly more in returning to life for a new generation—and that makes sense. The current 30-something-year-olds with young families grew up with the Nickelodeon brand and have a built in fondness. Just look at things like the NickBox for collectors and the continued stories about Rugrats theories.
Broadcast networks ABC (Roseanne), The CW (Charmed and Roswell pilots), CBS (Murphy Brown, Hawaii Five-0, MacGyver), NBC (Will & Grace) and Fox (The X-Files, Prison Break, Lethal Weapon) continue to troll for established intellectual property to lure viewers to varied degrees of success, but it's children's programming that could be a gold mine for programmers, something Nickelodeon is well aware of.
Think back to your earliest TV memories. They probably involve Nickelodeon, Sesame Street and Saturday morning cartoons. As a parent, you're probably more likely to introduce your child to something you are familiar with, like Blue's Clues. As an adult, you'd probably enjoy returning to O-Town to see what's happening with Rocko and Spunky, keeping a watchful eye out for what naughty things animators have snuck into the series. Nickelodeon (and Netflix for that matter, the streaming service has already introduced new versions of Voltron and The Magic School Bus with a She-Ra reboot in the works) is counting on it.
Nickelodeon producers have hinted that there could be more of the likes of Blue's Clues, Rocko's Modern Life, Teenage Mutant Ninja Turtles and Hey Arnold! revivals in the pipeline.
At Nickelodeon's Splat panel at the 2017 ATX TV Festival, Chis Viscardi, the co-creator of The Adventures of Pete and Pete who is the current senior vice president of production and development, and animation at Nickelodeon Group, said there are more projects in the works surrounding classic shows. He didn't say which shows, but hinted at what it takes to get a Nickelodeon revival/reboot off the ground.
"I'd say there are two things. The first is that it has to be a property that we inherently has something to it tonally and comedically, character-wise and story-wise that can work for today's audience," Viscardi said. "Because for a lot of these properties, time has passed. It's a different era, so we need to make sure that we feel there's enough there…The second thing is, we would only bring back properties if the creator of the original series wanted to come back.
"We feel it's really important to honor who made the show and who started the show, so we've had that opportunity," he continued, and cited the current animated movie projects in the works. "And a few others I can't talk about now…It's been a great process to work with them."
Which other Nickelodeon shows do you want to see come back?