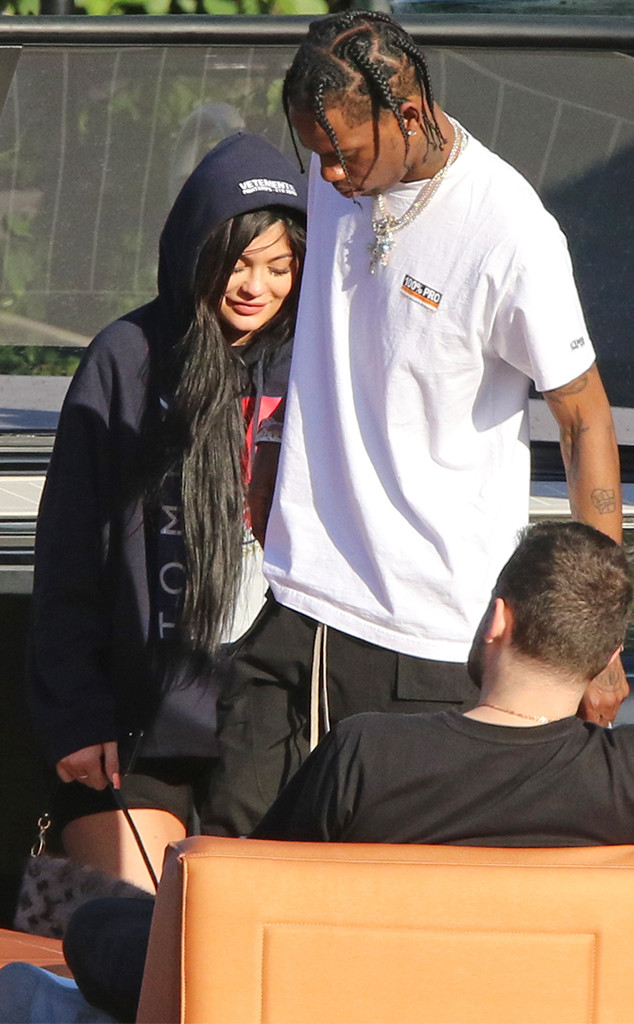 Splash News
The stress of having a baby can put a serious strain on many new parents' relationship, but not Kylie Jenner and Travis Scott—who are better than ever following the birth of their daughter Stormi Webster last month, a source tells E! News.
An insider says, "Kylie and Travis are doing very well. Having Stormi has strengthened their relationship and elevated it to a new level."
The source added that their "shared experience" of enjoying "day-to-day" things with Stormi is bringing them closer together.
"Stormi will do something new, like she just started smiling, and Kylie knows only Travis can really understand what it feels like to see your baby smile for the first time," said the insider.
"It's a special feeling for Kylie that she has never had before," added the source. "They are so happy with their little family and for all of the new love it has brought out between them."
Earlier today, the doting mom took to social media to post both a video and photo of her newborn daughter, who was born on Feb. 1.
The 20-year-old posted photos of the little bundle of love and wrote "those cheeks" and "angel."