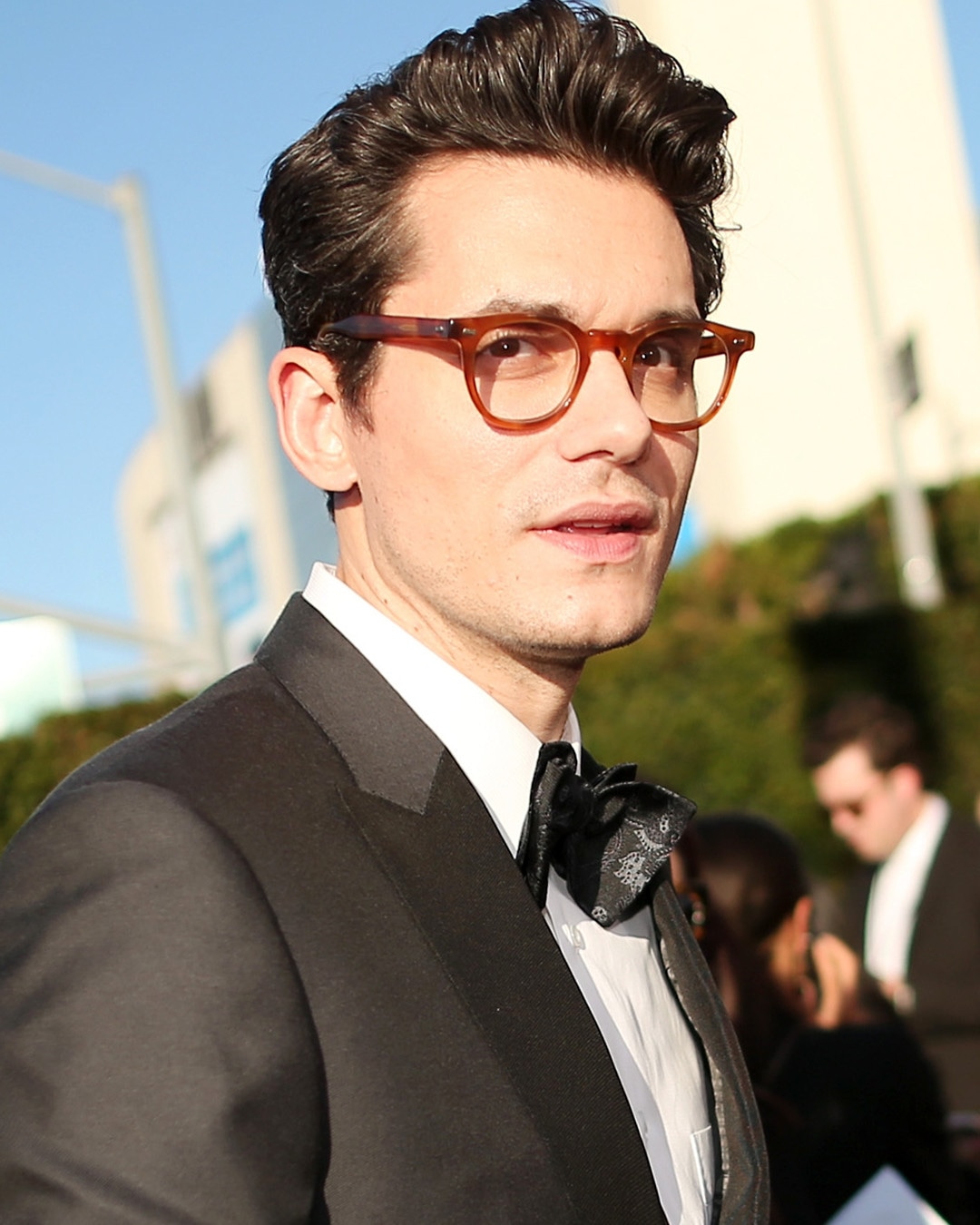 Christopher Polk/WireImage
When it comes to the importance of skin-care, some guys don't need convincing. 
Unsurprisingly, these are also male celebrities that are considered heartthrobs, consistently making it on "Hottest Guys" lists. 
In real life, however, persuading your spouse or little brother to put on sunscreen (or even wash his face) can feel like an uphill battle. Sure, there isn't as much pressure on men to look perfect, but still...a little face serum never hurt anyone.
Celebs like John Mayer, David Beckham, Chadwick Boseman and Olympian Gus Kenworthy are here to take some of the weight off our shoulders with their beauty must-haves. We found out the products they use, so you can give yourself the Hollywood heartthrob treatment or share it with the men in your life.
Over the weekend John Mayer announced that he takes sharing his skin-care seriously.
"I am a beauty blogger now," he said via Instagram.
Although the Grammy-winning artist was probably joking about his new occupation, he shared four products that you shouldn't laugh at: Natura Bissé Diamond Life Infusion Retinol Eye Serum, Extreme Moisturizer and Hand Cream and the brand's Tensolift Neck Cream.
Ranging between $80 and $365, his skin-care routine doesn't come cheap. Yet the brand promises the technology used to create the line, as well as its effective anti-aging properties make it worth the investment. 
If that doesn't convince you, John says, "This really is my favorite stuff."
Kelsey McNeal via Getty Images
Chadwick Boseman also came to the rescue this week with his Oscar skin prep routine. 
"For men, it's all about the skin and to keep him looking flawless, I used VENN Age-Reversing All-In-One Concentrate," his makeup artist Saisha Beecham said in an email. "Not only does it streamline a skincare routine saving me tons of prep time, it instantly hydrates the skin inside and out – leaving it fresh and glowing and ready for the red carpet."
The great thing about the Black Panther's product is that it's one step. As a serum and moisturizer, guys only have to remember one thing, rather than trying to string together a number of products every morning.
Petroff/Dufour/Getty Images
David Beckham, on the other hand, took his routine to the next level with a number of daily must-haves. And, guess what? He made them.
"I created House 99 to give people the inspiration as well as the right products to experiment and feel completely at home doing so," he said in the press release announcing his new partnership with L'Oreal Lux. "House 99 is here to support men, to give them the tools they need to create whatever look they are going for. Welcome to the house."
The line includes 13 products to "upgrade every step of the modern-man's routine," including David's favorites: the Seriously Groomed Beard & Hair Balm, Smooth Back Shaping Pomade and the Greater Look Face Moisturizer. And, they're available now, exclusively at Ulta.
"Wind burn is a serious problem," the seven-time World Champion skier told GQ. "Plus, when it's cold at those high altitudes, your skin wants to crack and peel and it's completely awful." 
Thus, the athlete has a list of products that keeps his skin protected from the elements.
"Every morning in the winter I use Kiehl's Facial Fuel Moisturizer with SPF 15," he says. "It's a great base layer of moisture and sun protection in the morning. If I'm out in the sun without the balaclava, though, I'll use a higher SPF product—COOLA's SPF 30 Unscented Moisturizer."
Then, at night, he applies La Mer's Soft Crème night moisturizer: "It's necessary, especially with all the flights I take, which also dehydrate the skin."