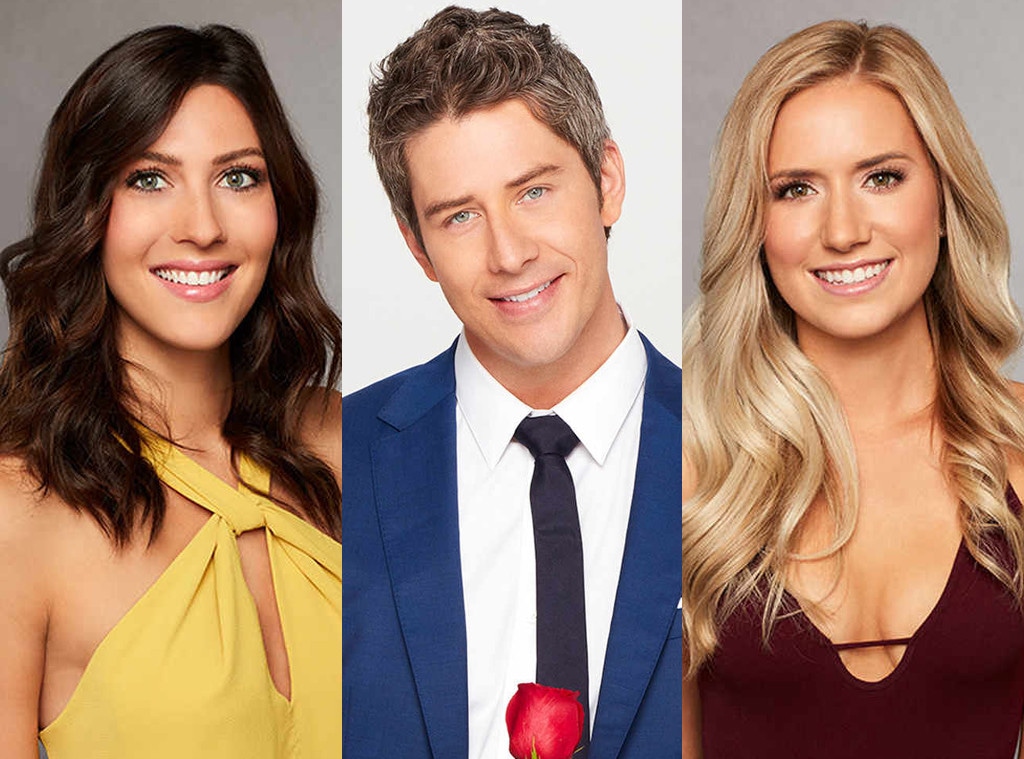 ABC/Craig Sjodin
Even though Arie Luyendyk Jr. called off their engagement on national television to pursue another woman, Becca Kufrin doesn't consider him a "monster."
"He's a good person, I don't think he's a monster and purposely did this to hurt me and make me feel this way. But it's just the result of his actions," Kufrin, 27, told People. "At the end of the day, I don't think he thought through everything of how ending things with Lauren would be, how being engaged to me would be and what breaking up with me and going back to her would be. I don't think he thought it through, but I don't think he did it maliciously to break my heart."
Luyendyk proposed to Kufrin on Monday's episode of The Bachelor. However, he broke up with the Minneapolis-based publicist later in the finale and said he was still in love with the runner-up Lauren Burnham. 
"There was a better and more tactful way to do it," Kufrin said about Luyendyk calling off their engagement on national television. "A breakup is hard enough, and to have it all filmed and have to re-watch it and know that people all across the country are watching you get your heart broken, it is embarrassing. It's not fun. I wouldn't wish it on my worst enemy. It was like a slap in the face."
Kufrin knew Luyendyk had professed his love for Burnham on the show and that he had conflicting feelings about the breakup. However, she said she experienced "red flags" once season 22 premiered in early January. Kufrin told People she caught Luyendyk liking some of Burnham's Instagram photos. Apparently, Burnham wasn't the only former contestant he was contacting. Bekah Martinez revealed Luyendyk direct messaged her after the show, too.
"I was upset, I was angry at times, I felt betrayed," Kufrin told People. "When I started noticing those little things like the Instagram likes, I was trying to come at it from a relationship standpoint to compromise and talk through it."
Looking back, Kufrin said she wishes Luyendyk hadn't proposed and that she would have been "fine" pursing a relationship without an engagement.
However, she doesn't fault Burnham for her fallout with Luyendyk. 
"At the end of the day, we both just fell in love with the same guy and she can't help that," Kufrin told the magazine. "The only person that I can fault in this is Arie and the way he handled it. I do feel a little bad that it's going to be really tough for them when all of this is said and done. Social media is a hard world to navigate through, and there's going to be a lot of negativity and I don't think she deserves that."
She also said she forgives Luyendyk.
"They're going to be together and do their thing. I wanted to move on and have my person that I can focus on and live my life with," she told the magazine. "At the end of the day, I do forgive him."
To read Kufrin's full interview, visit People.