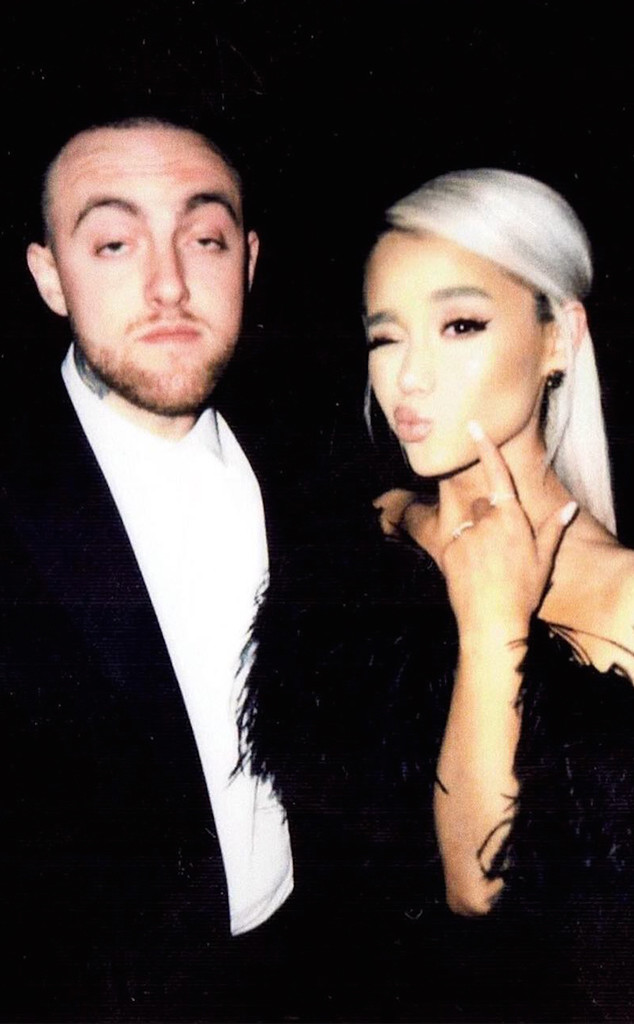 Ariana Grande/Instagram
We missed you, Ari!
After almost six months away from the spotlight, Ariana Grande made a rare appearance at Madonna's always exclusive Oscars after-party last night. The "One Last Time" pop singer oozed old Hollywood glam as she rocked a feathered LBD and wore her platinum blond locks slicked back.
Grande, 24, posed for photos with her boyfriend Mac Miller and other pals, which were shared to social media one day after the 2018 Academy Awards.
The celeb, who toured for the majority of 2017, last stepped out publicly for a benefit concert in Charlottesville, Va. in September. Since then, she's remained uncharacteristically quiet on social media and has yet to update her Instagram feed in 2018.