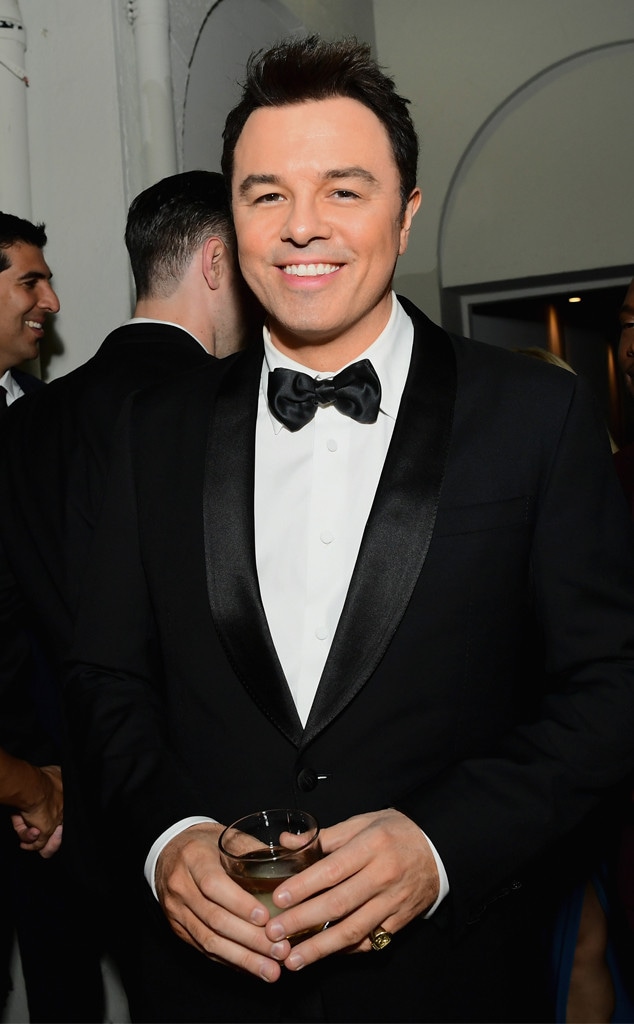 Emma McIntyre/Getty Images
It's safe to say Seth MacFarlane isn't completely impressed with the Academy.
When the 2018 Oscars occurred Sunday night, the comedian and actor couldn't help but watch to see who would win the biggest awards of the night.
And while The Orville creator and Family Guy writer didn't want to dismiss this year's well-deserved nominees, Seth couldn't help but wonder why so many dramas are nominated.
"Here's another big problem with the Oscars no one talks about: It's 99% drama," he explained to his 14 million followers. "Until a movie like Bridesmaids or Airplane! gets a Best Picture win or even a nomination, it's all conspicuously incomplete. Get Out is a breath of fresh air to be sure, but it's the exception."
When one moviegoer pointed out that Lady Bird and Three Billboards Outside Ebbing, Missouri was "a lot of comedy," Seth further explained his position.
Watch:
Oscars 2018 Fashion Round-Up
"Comedic elements for sure, but still a dramatic story first," he shared. "I'm talking about an unabashed comedy."
He went on to mention Arthur, Tootsie, Defending Your Life, Little Shop of Horrors and Back to the Future as possible comedies deserving of Best Picture. Seth also gave some love to Bridesmaids.
"Why not?" he asked Twitter. "It broke a s--tload of new ground, and was undeniably hilarious."
Ultimately, Seth was cheering extra loud for Jordan Peele Sunday night when he made history with his Best Original Screenplay win for Get Out.
"@JordanPeele!  So f--king well-deserved," he wrote on Twitter while watching the awards show. "A great script, a great movie, and a reminder of what real, thoughtful sci-fi looks and feels like."