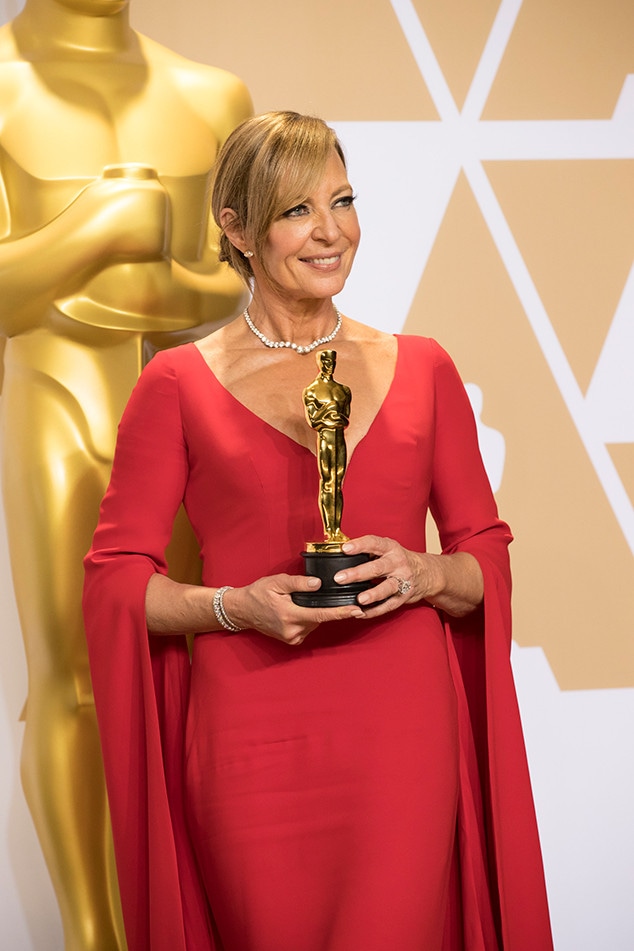 Rick Rowell/ABC
Allison Janney made it through one unforgettable award season—and apparently got a new T-shirt in return. 
After culminating three months of ceremonies with a Best Supporting Actress statue at the 2018 Oscars Sunday night, the I, Tonya star and first-time winner woke up early for a busy Monday ahead, including a table read for Mom. Yes, it seems even after winning an Academy Award, the work does not stop for this star.
Like the seasoned pro she is, Janney headed off to work and caught up with her beloved co-star Anna Faris. The result? One heartwarming—and expectedly hilarious—reaction! 
"Allison won!!! And I got to hold it!!!! It's heavy as shit!!!" Faris said of her Mom counterpart's special new hardware with a photo of the two ladies smiling from ear to ear. 
If the photo wasn't enough of a social media gift, take note of Janney's shirt. "I survived awards season and all I got was this lousy T-shirt!," it reads. Note the parrot—a nod to Janney's I, Tonya co-star, the bird she calls Little Man.
Thanks to a close-up shot of the shirt, we can see the bottom also acknowledges the many awards the star has taken home this award season, including a coveted SAG Award and Golden Globe Award.  
Meanwhile, special thanks goes out to their co-star, Mimi Kennedy, who got yet another adorable snap of the besties posing for their selfie. 
It seems that Oscar cheer is contagious!
Congratulations again, Allison Janney!