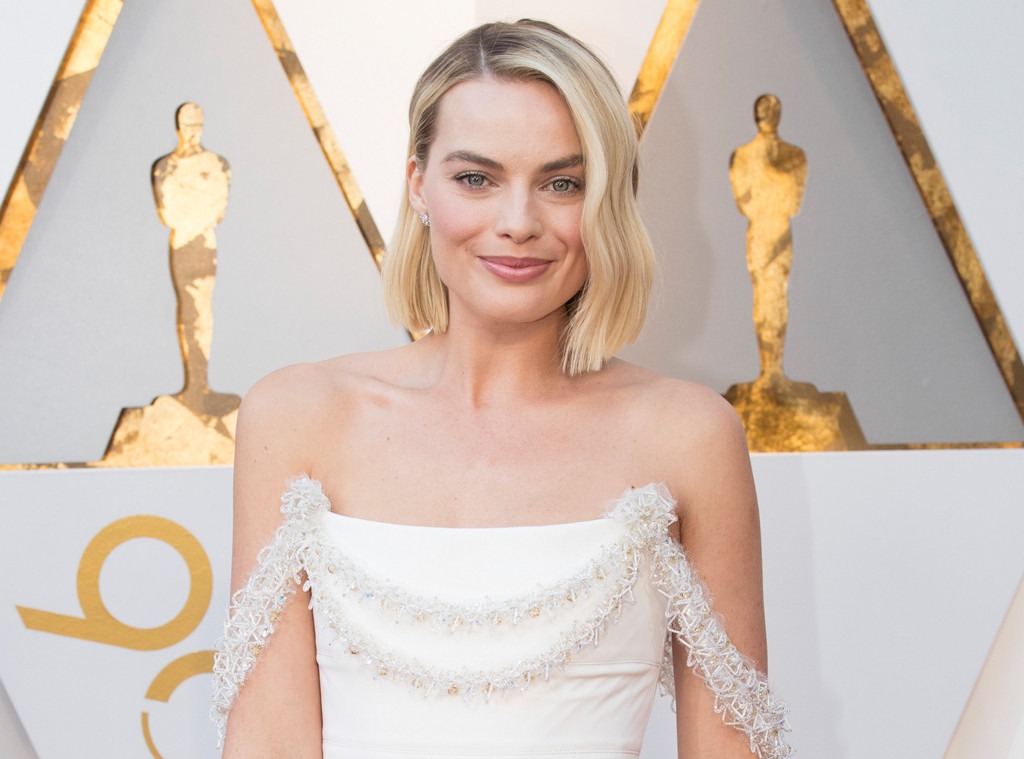 Rick Rowell/ABC
If you've ever wondered how Margot Robbie stays so grounded, look no further than her family. The producer and star of I, Tonya attended the 2018 Oscars in Hollywood Sunday, where she was nominated in the Best Actress category alongside Sally Hawkins (The Shape of Water), Frances McDormand (Three Billboards Outside Ebbing, Missouri), Saoirse Ronan (Lady Bird) and Meryl Streep (The Post). "I can't believe I'm wearing a Haute Couture dress made for me by Karl Lagerfeld for Chanel. It's a fantasy," the Australian actress said during ABC's red carpet special. "I feel like myself but still as glamorous as I ever dreamed I would at the Oscars."
Margot walked the red carpet with her mother, Sarie Kessler—and that put her brother, Cameron Robbie, into "#excitementoverload," according to one of his Instagram Stories. He wanted to celebrate each of the film's three nomination, but before Allison Janney was named Best Supporting actress, he suffered a minor crisis: "I have no champagne," he realized. After literally running to the store, an "overheated" Cameron returned to his apartment just in time.
After Allison's moment of glory, Cameron and his friend decided to pop open the bubbly. "Margot, I love you, but I need to start drinking now," he said, noting that "tensions are high."
Cameron watched Margot present an award with Chadwick Boseman, and seeing them together made him feel "#excitedproudhappy." His champagne "ran out strangely fast," so he ran to the store to pick up more. He congratulated Frances on her win, saying she gave one of the "Best. Speeches. Ever." He then trolled his sister, saying, "And a message for Margot. Not good enough are ya? #imstillmumsfavouriteiguess. Just kidding. I'm literally crying right here."
In fact, Cameron admitted, there was "not a dry eye on the house." And in the end, it was Cameron who felt defeated, as he got "drunk" and was running late for a flight. Thankfully, his travel plans were delayed by half an hour, allowing him to make it through airport security. "So blessed right now," he said on Instagram Stories. "I kid you not I'm the luckiest unlucky person."
The same could be said of Frances, whose Oscar was stolen (and later retrieved) at the Governors Ball.