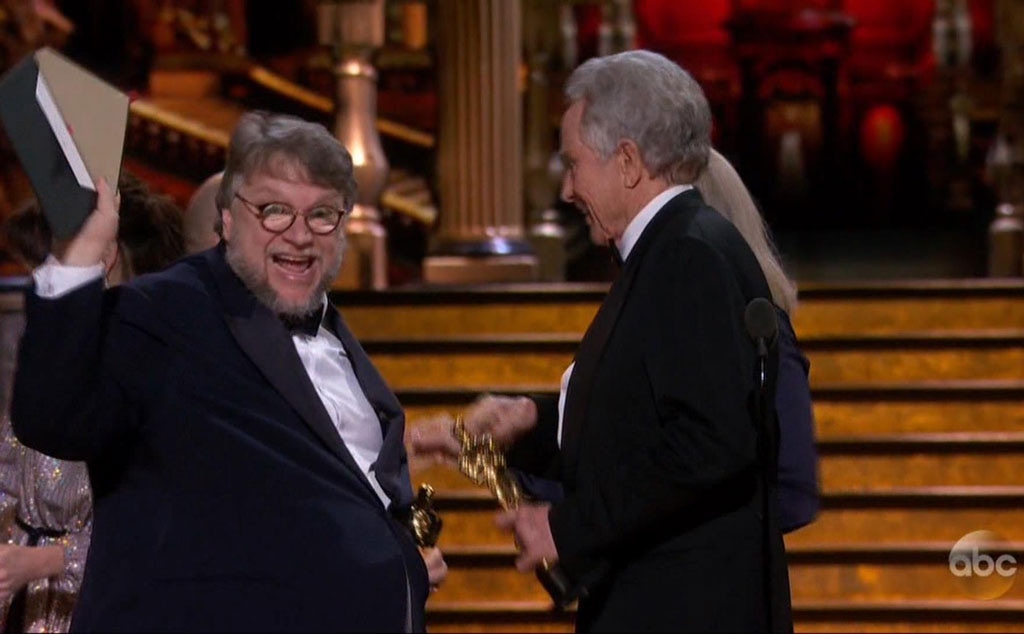 ABC
One year after the Best Picture mix-up at the 2017 Academy Awards, Warren Beatty and Faye Dunaway returned to the stage at the 2018 Oscars!
When the duo walked on stage, the audience gave them a standing ovation. "Thank you, it's so nice seeing you again," Beatty said.
"As they say, presenting is lovelier the second time around," Dunaway continued.
They then announced the that The Shape of Water had won the award for Best Picture! Director Guillermo del Toro took the stage and asked Beatty, "May I have this?" He then double checked to make sure the envelope was correct. And it was!
To win the award, the movie was up against Call Me by Your Name, Darkest Hour, Dunkirk, Get Out, Lady Bird, Phantom Thread, The Post and Three Billboards Outside Ebbing, Missouri.
Earlier in the evening, the director won the award for Best Director at the ceremony.