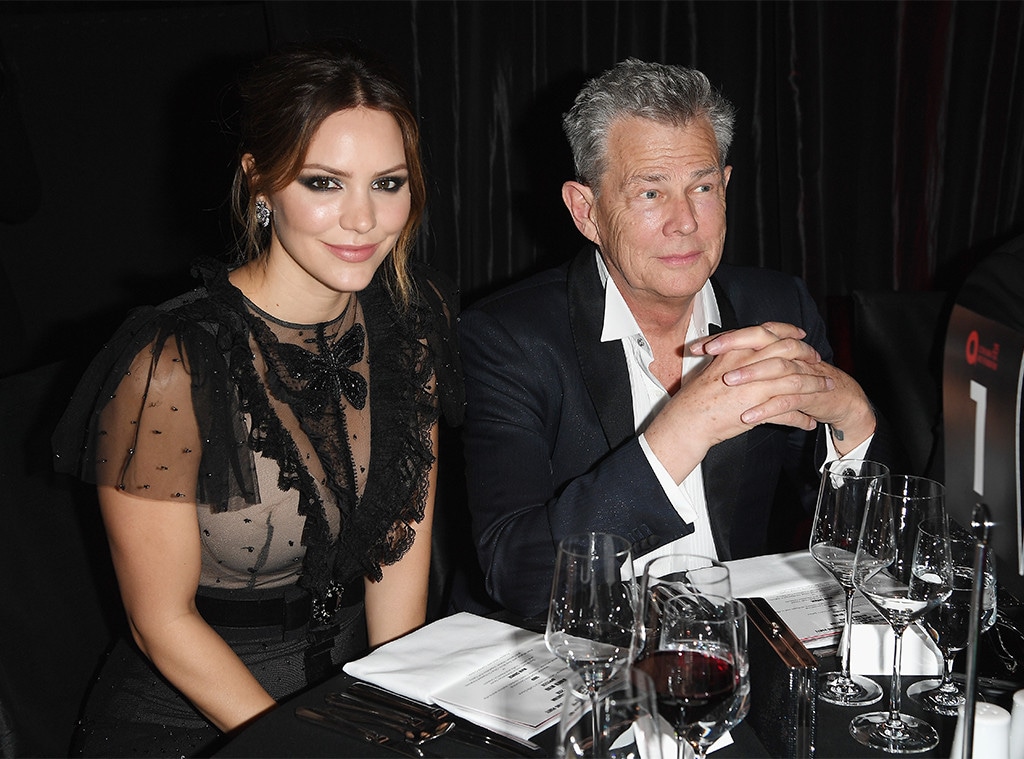 Venturelli/Getty Images for Bulgari
This is what you call a date night done right!
As the final 2018 Oscar awards were being handed out inside the Dolby Theatre Sunday night, David Foster and Katharine McPhee just so happened to be celebrating across town at another star-studded party.
The Hollywood couple was photographed inside the Elton John AIDS Foundation Academy Awards Viewing Party sponsored by Bulgari.
David first appeared on the carpet solo where he posed in a navy blue suit—with no tie—and sunglasses.
Soon after, he would meet up with Katharine inside where they enjoyed dinner side by side at the same table.
Watch:
Erin and Sara Foster "Happy" For Dad David Foster & Katharine
Before arriving for date night, Katharine documented her Oscar prep on Instagram Stories by giving credit to her stylist Monica Rose, hairstylist Ericka Verrett and makeup artist Amy Strozzi for her evening look that included Anabela Chan diamond earrings.
As David and Katharine's romance continues to grow, the couple already has the approval from Erin Foster and Sara Foster.
And while wedding bells are likely not in this couple's future anytime soon, that doesn't mean they don't have something special going on.
"They are enjoying the bond that they share right now," a source previously shared with E! News. "Their relationship is very healthy and in a good place."