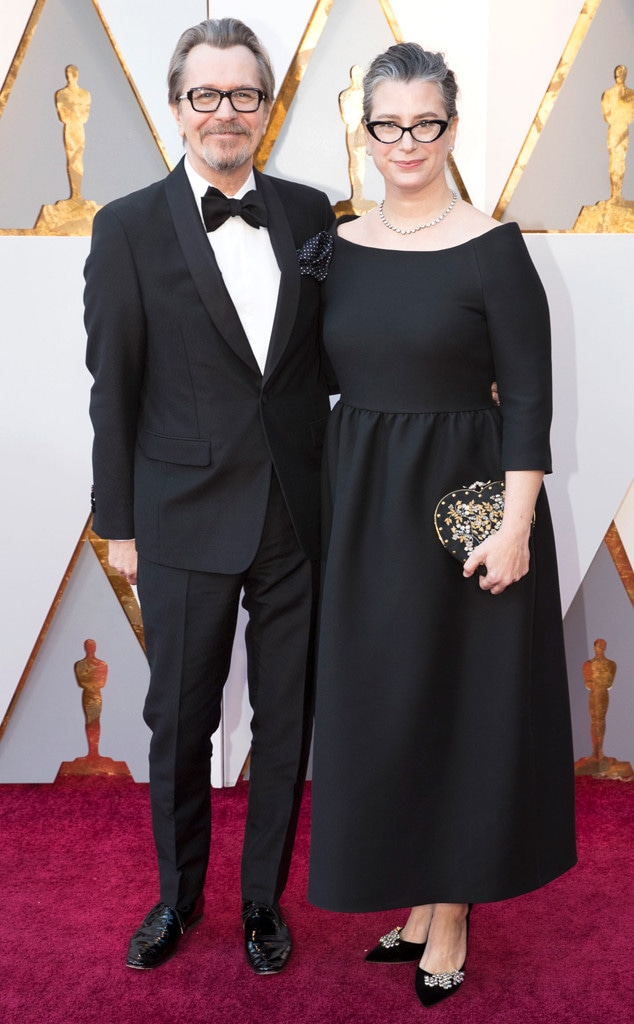 ABC/Rick Rowell
Gary Oldman is now the proud owner of an Oscar, the top prize in Hollywood. Oldman won Best Actor in a Leading Role for his portrayal of Winston Churchill in Darkest Hour. This was his second nomination; he previously picked up a nod for Tinker Tailor Solider Spy in 2012.
Get Out's Daniel Kaluuya, Denzel Washington of Roman J. Israel, Esq., Phantom Thread star Daniel Day-Lewis and Call Me by Your Name breakout Timothée Chalamet were also nominated in the Best Actor category at the 2018 ceremony.
Oldman previously won a Golden Globe and a Screen Actors Guild Award for his role in the historical drama.
"My deepest thanks to the Academy and its members for this…Glorious prize. I owe this and so much more to so many. I have lived in America for the longest time and I am deeply grateful to her for the loves and the friendships I have made and the many, many wonderful gifts it has given me. My home, my livelihood, my family and now Oscar," Oldman said during his speech.
After thanking his collaborators and family, Oldman joked he was clearly not going to win the jet ski host Jimmy Kimmel promised people at the beginning.
"I would like to salute Sir Winston Churchill who has been marvelous company on what can be described as an incredible journey and my wife Gisele for traveling that road with me and for being at my side…Obviously I'm not going to win the ski," he said. "I would like to thank my mother who is older than the Oscar. She is 99 years young next birthday and she's watching this ceremony from the comfort of her sofa. I say thank you to my mother for your love and your support. Put the kettle on, I'm bringing Oscar home."