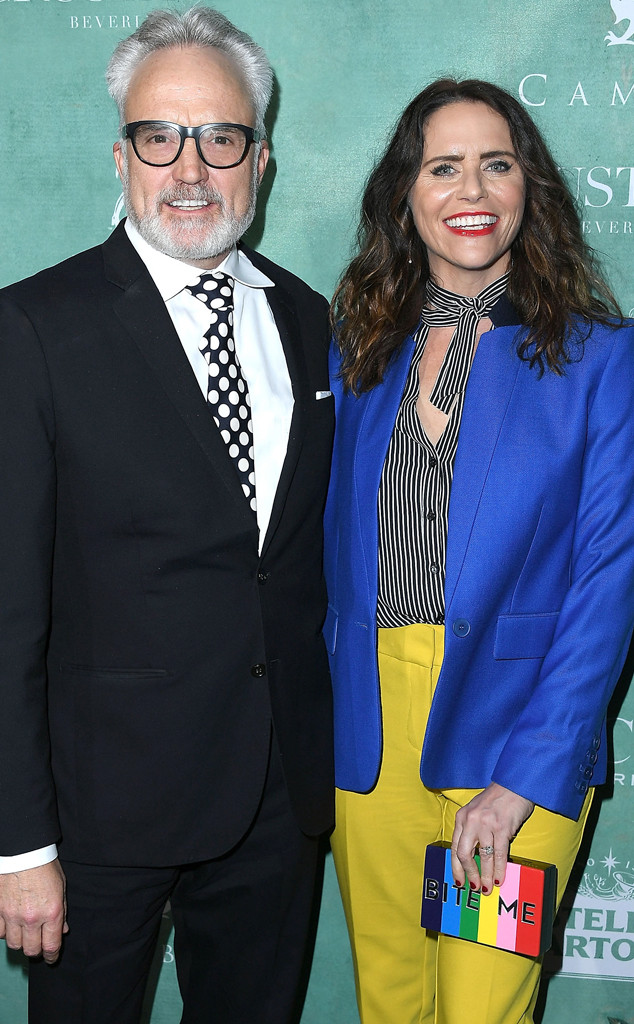 Steve Granitz/WireImage
Congratulations are in order this Oscars weekend and it has nothing to do with awards.
As it turns out, Transparent co-stars Bradley Whitford and Amy Landecker are engaged.
The actor confirmed the news oh-so-casually when talking to Ryan Seacrest on E!'s Live From the Red Carpet.
"I walked out of the room and I said to my fiancée, this is unlike any script I've ever read. This could be incredibly brilliant or it could really not work," Bradley shared on live TV when discussing Get Out at the Academy Awards.
Bradley's rep would also confirm to E! News that he is indeed engaged to Amy.
On Friday, the Hollywood couple attended the 11th Annual Celebration of the 2018 Female Oscar Nominees at Crustacean. Photographers would spot Amy wearing a brand-new ring on that finger.