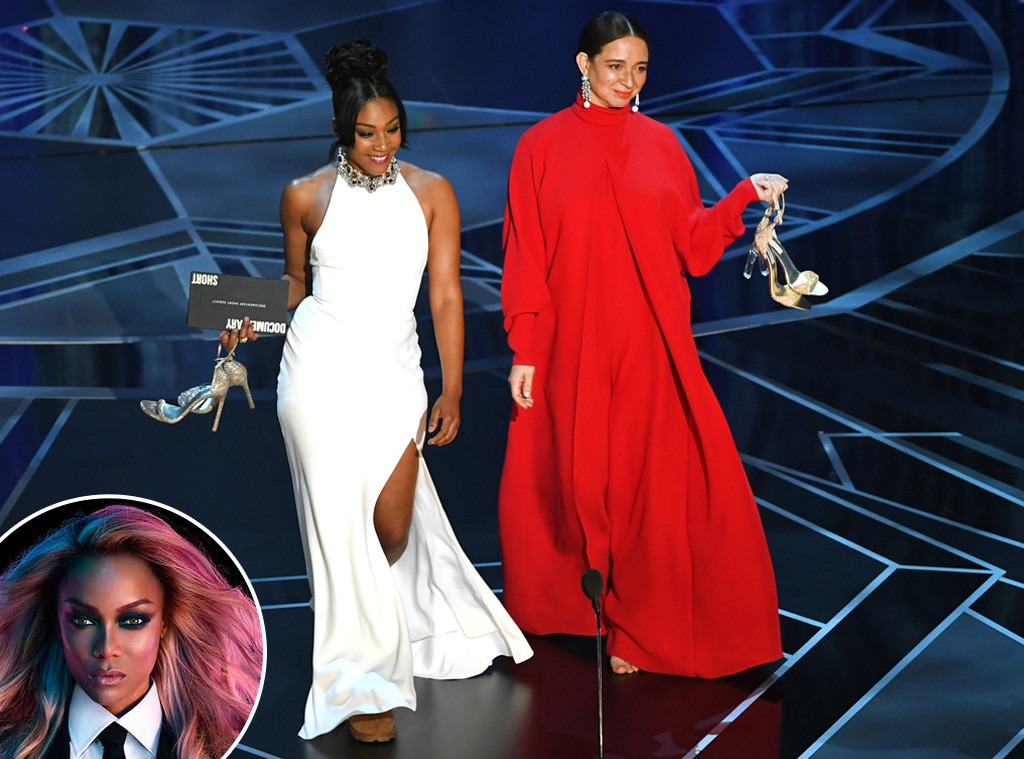 Kevin Winter/Getty Images, VH1
Tiffany Haddish for Oscars host? Absolutely, if you ask Tyra Banks and many other people online.
The veteran supermodel and host of America's Next Top Model was more than impressed by the comedienne and Girls Trip actress' presenting skills at the 2018 Oscars on Sunday.
"Queen @TiffanyHaddish should host the #Oscars one day!" Banks tweeted. "Retweet if you agree! Let's get her some money!"
Many echoed her sentiments on Twitter, while others also said Haddish and co-presenter Maya Rudolph should co-host a future Oscars ceremony.
Katy Perry took it a step further.
"#RudolphHaddish2020," she wrote.
During their time onstage, they presented Oscars for Documentary Short and Live-Action Short and joked that the 2018 Oscars, which was criticized in 2016 for its lack of diversity among its nominees, was "too black now."
"But we just want to say, don't worry," Rudolph said. "There are so many more white people to come."
"So many. We just came from backstage, and there are tons of them back there," Haddish said. "And not just movie stars, there are white people walking around with headsets, white people with clipboards. I'm personally not a fan of white people with clipboards, because I'm always wondering, what are they writing down about me?"
Watch:
Tiffany Haddish Wears Authentic Princess Dress to 2018 Oscars