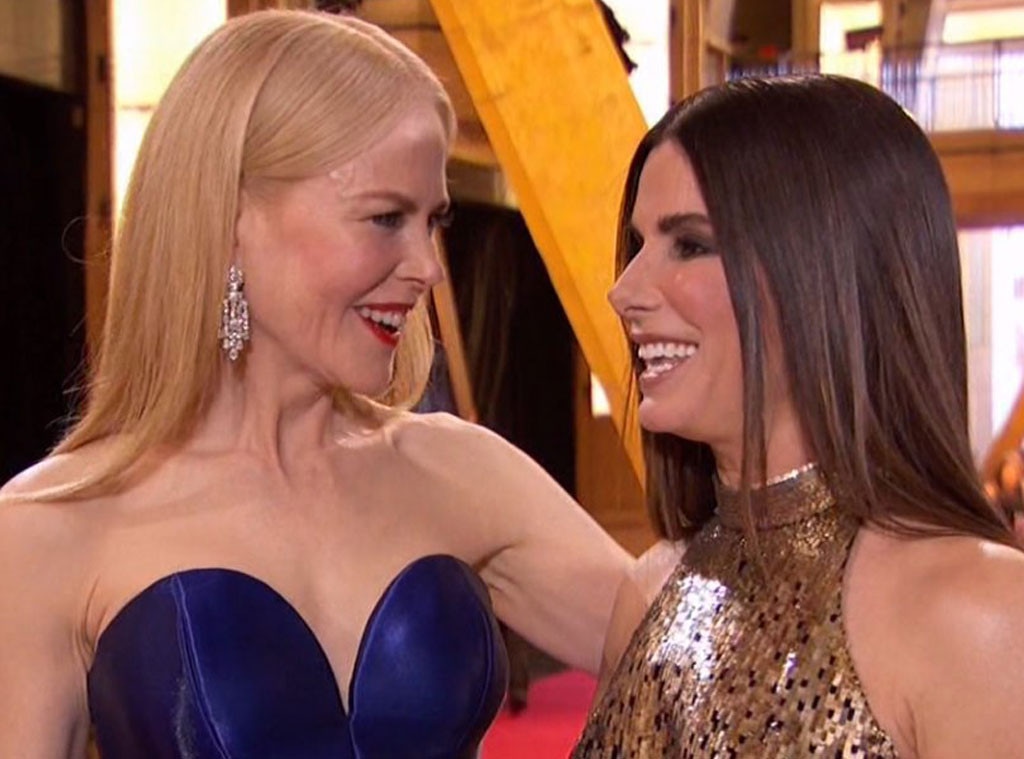 ABC
The nostalgia of it all! 
Sure, Hollywood comes together in celebration of the year's greatest cinematic achievements, but the Oscars also offers a prime opportunity to reunite with a former co-star or two. This year's ceremony was no exception, with A-listers like Nicole Kidman, Sandra Bullock reminiscing over the good 'ol days. (Practical Magic sequel, anyone?!)
Other serendipitous meet-ups included The Hunger Games, The West Wing and Interstellar. 
That's not all, of course. Click on the gallery below for a look at all the blink-and-you-missed-it reunions at the 90th Academy Awards. 
Which reunion were you most excited about? Sound off in the comments!