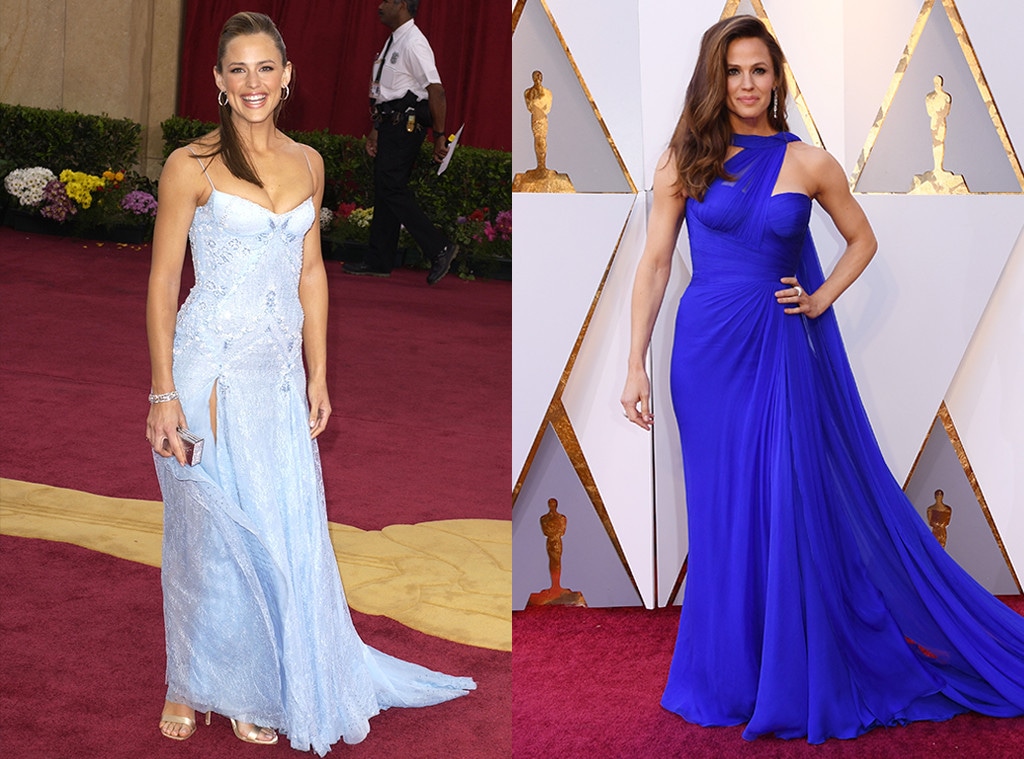 Getty Images, David Fisher/REX/Shutterstock
This look is one for the books! 
Jennifer Garner may not be nominated for an Oscar this year, but her dress is an absolute winner. At the 2018 Oscars, Jennifer looked stunning in a royal blue Atelier Versace gown, which was styled by Jill and Jordan.
She's no newbie to the Academy Awards red carpet. We will never forget 15 years ago when she donned a powder blue Versace dress and absolutely dazzled. It's safe to say that blue is absolutely her color.
Not to mention, she's working the hair as well. This year, she opted for a simple, yet voluminous look that proves she knows exactly how to work a red carpet. A slight deviation from her 2003 up-do, and we're so here for it. 
Click through the gallery above for more glamorous red carpet looks!