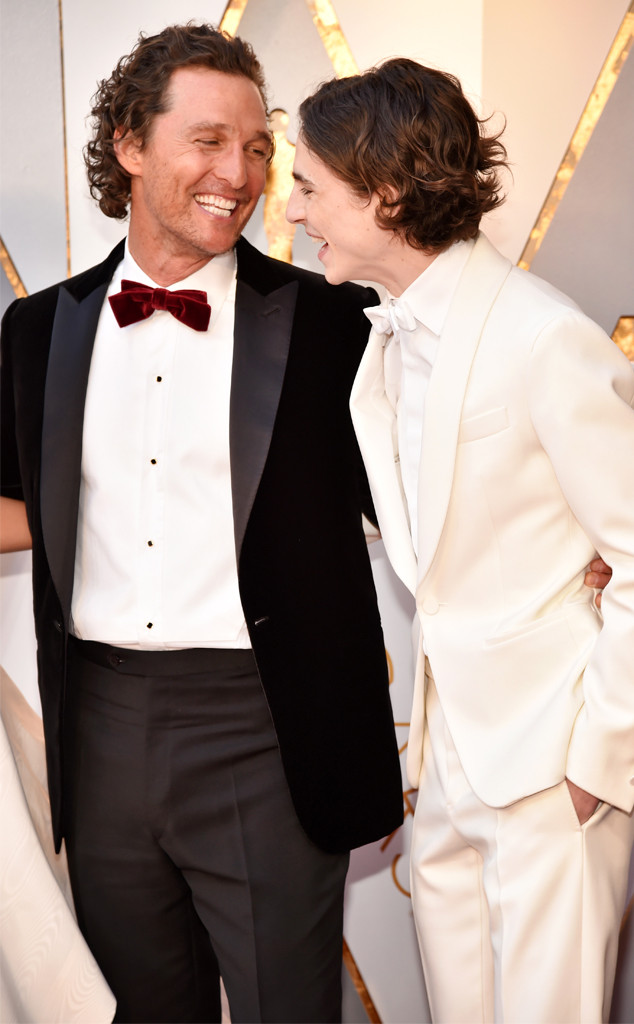 Kevin Mazur/WireImage
Father and son, reunited! Sorry, Interstellar father and son, reunited! Timothée Chalamet and Matthew McConaughey reunited at the 2018 Oscars red carpet and as you can see, they were all smiles. The duo played father and son in Interstellar. The Christopher Nolan-helmed movie was Chalamet's big screen debut.
In 2017, McConaughey interviewed the Call Me by Your Name star for Interview magazine.
"We had a 5:30 a.m. call one day, and I remember pulling up to set, next to that gorgeous river, really groggy. I saw a figure swimming among the rocks, and it was you," Chalamet said.
"I was just getting ready for work," McConaughey said. "But how about you, friend? Last we talked, you were going back to New York—school?