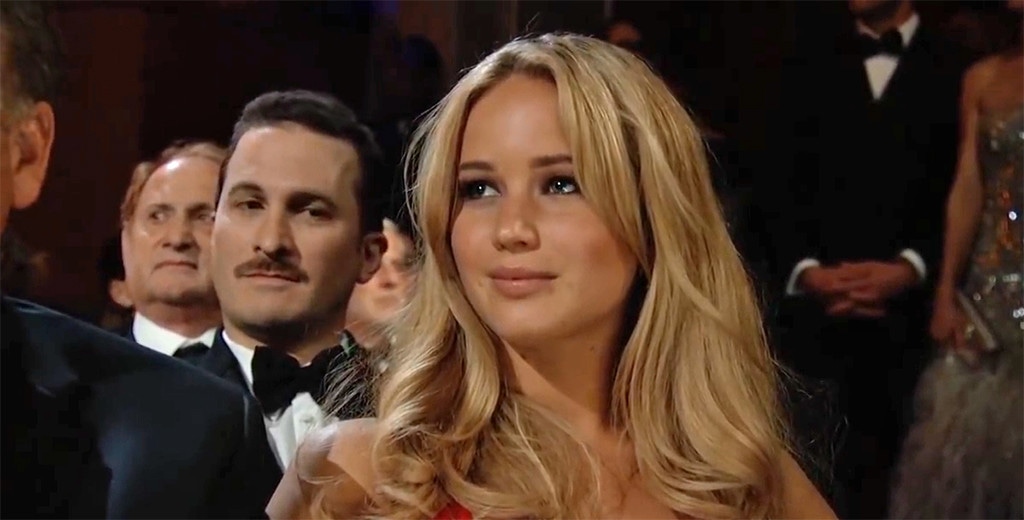 ABC
Was it love at first Oscars?
Jennifer Lawrence, 27, and Darren Aronofsky, who directed her in the 2017 film mother!, dated for about a year until they split last November. She seemed to have caught the 49-year-old director's eye more than six years prior, at the 2011 Oscars.
A then-20-year-old Lawrence was nominated for her first Oscar, for her leading performance in Winter's Bone, and attended the Academy Awards for the first time. Seated right behind her was none other than Aronofsky, who was at the time nominated for directing Black Swan. The movie's leading actress, Natalie Postman, beat Lawrence.
Jeff Bridges introduced the Best Actress nominees and as he called out Lawrence's name, Aronofsky smiled at her. Bridges complimented her on the depth she brought to the screen, which he said was "well beyond your years." At that moment, Aronofsky turned to look at Lawrence again for a couple of seconds. He then joined the audience in applauding her, looking at her again and clapping enthusiastically.
Lawrence would go on to win the 2013 Oscar for Best Actress for her role in Silver Linings Playbook and was also nominated for Oscars for her roles in American Hustle and Joy.
The 90th Oscars ceremony airs live on ABC from the Dolby Theatre in Hollywood on Sunday.