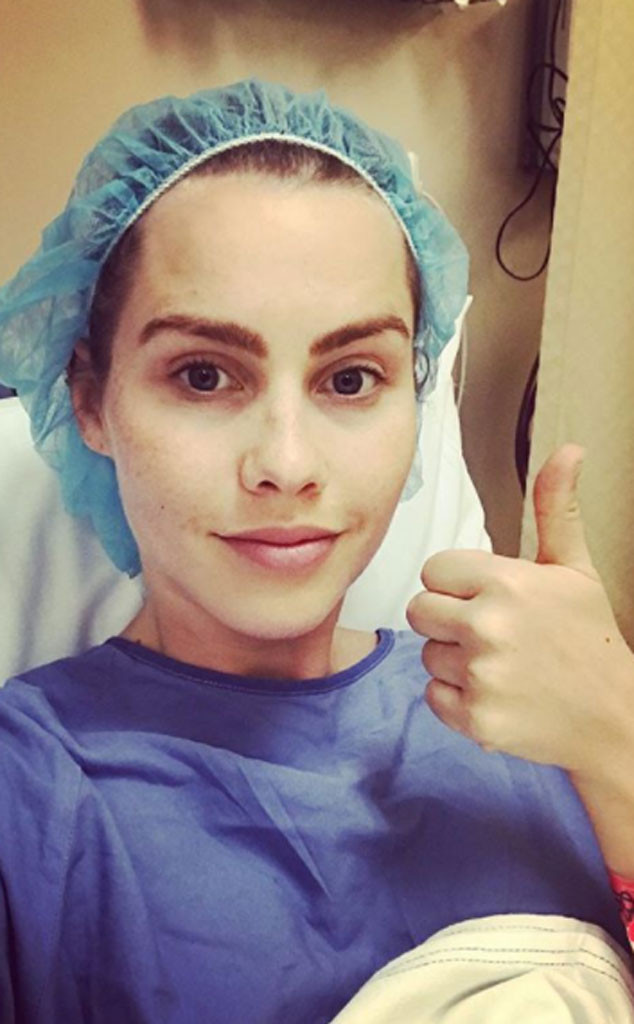 Instagram
Claire Holt has suffered a miscarriage.
The Originals alum shared the heartbreaking news with her Instagram followers on Sunday. Sharing a picture of herself in the hospital, Holt wrote to her fans, "I took this photo 10 days ago, as I waited for surgery after my sweet little baby lost its heartbeat. I sent it to my fiancé in the waiting room to show him that I was ok. I wasn't. I've never felt more broken in my life."
Holt continued, "I debated sharing this so soon and I'm still frightened about making such a private struggle public, but I'm doing it anyway because it's important."