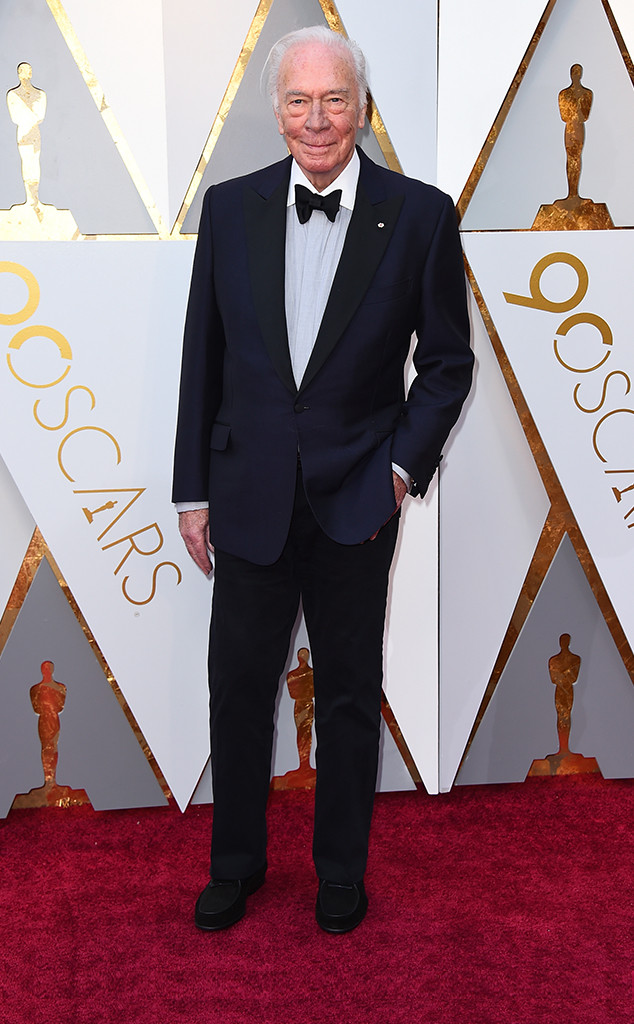 Jordan Strauss/Invision/AP
Christopher Plummer was unfazed by the whirlwind nature of his role in All the Money in the World. The Oscar winner was called in to replace Kevin Spacey in the flick that also starred Michelle Williams and Mark Wahlberg and said it was old hat for him because "in the theater disaster happens all the time."
"I'm used to it," Plummer told Ryan Seacrest on the 2018 Oscars red carpet. "I gradually love it…I love risk anyway."
Director Ridley Scott also enjoys risks, Plummer said. "We both had a good time. He made everything so comfortable for me. I only had nine days in the whole bloody thing."