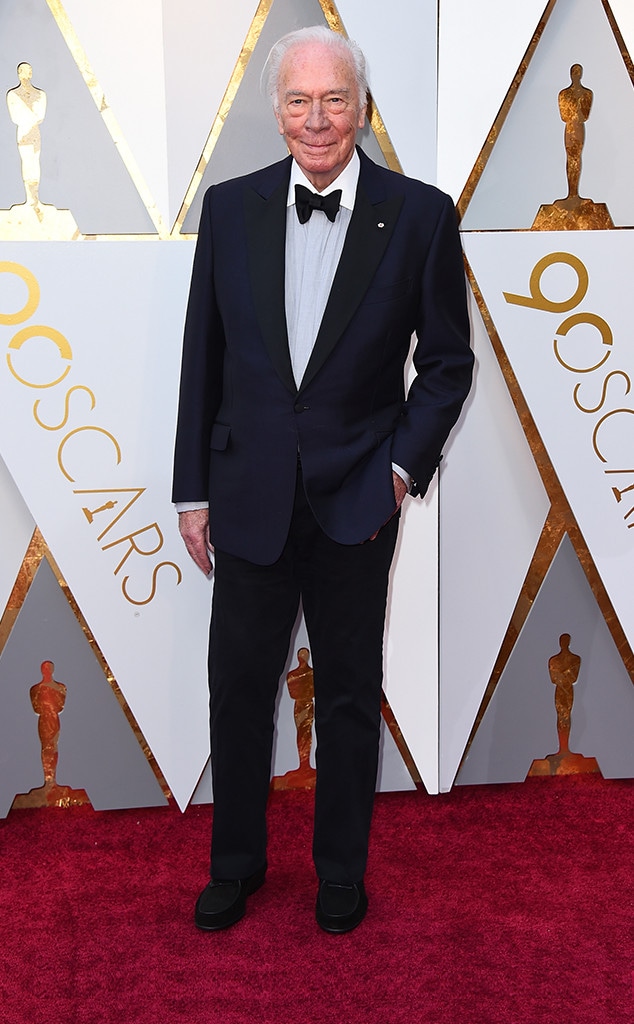 Jordan Strauss/Invision/AP
Christopher Plummer was unfazed by the whirlwind nature of his role in All the Money in the World. The Oscar winner was called in to replace Kevin Spacey in the flick that also starred Michelle Williams and Mark Wahlberg and said it was old hat for him because "in the theater disaster happens all the time."
"I'm used to it," Plummer told Ryan Seacrest on the 2018 Oscars red carpet. "I gradually love it…I love risk anyway."
Director Ridley Scott also enjoys risks, Plummer said. "We both had a good time. He made everything so comfortable for me. I only had nine days in the whole bloody thing."
Hey, nine days isn't that bad. "Now I wish every movie was shot that quickly," he admitted.
Plummer praised his director and said he doesn't play games. "He's most professional," Plummer said about Scott. In fact, Scott would even whip out cuts of the movie at dinner.
"He trusts you," Plummer said. "If he's hired you then he trusts you and you can have as much fun as you want."
In All the Money in the World, Plummer plays J. Paul Getty and was the original choice for the role before Spacey was cast. Spacey was cut following allegations of sexual misconduct. The movie tells the real-life story of Getty and his refusal to meet the demands of kidnappers who abducted his grandson, John Paul Getty III.
Plummer previously won an Oscar, a Golden Globe and a Screen Actors Guild Award for his work in 2011's Beginners.