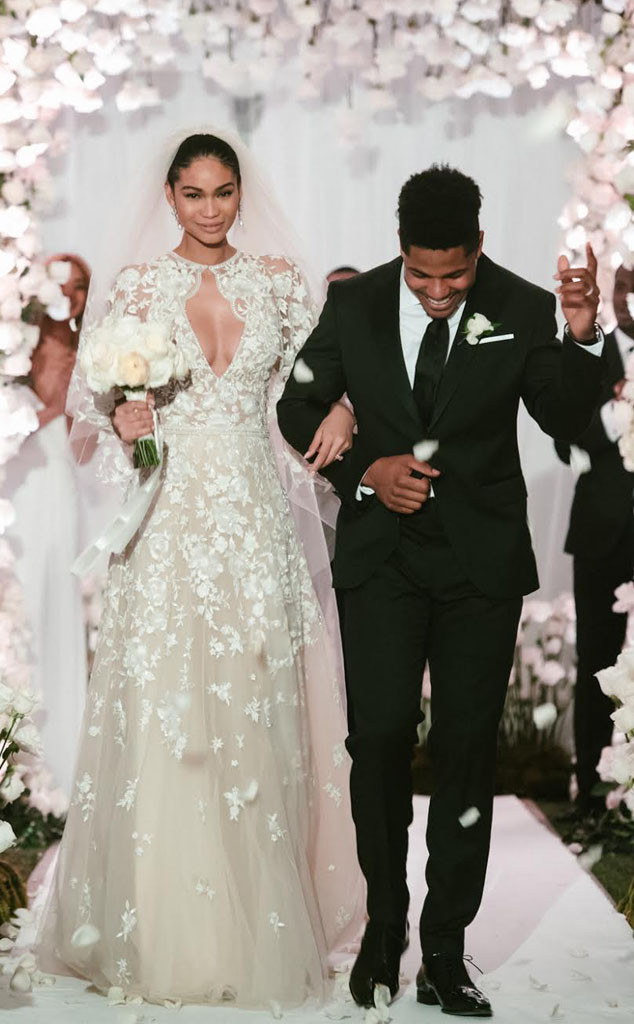 Brides
While Chanel Iman's wedding dress quite literally took our breath away, it wasn't exactly what the model had in mind.
"I never really envisioned wearing something like that for my wedding," she told Brides exclusively of her Zuhair Murad gown embellished with floral appliqués and a cape accent. "But the moment we put it on, we all loved it! It was so chic and unusual but also felt a little vintage."
"The fact that it was gorgeous and interesting from the back was something that I really loved as guests tend to have that view for a portion of the service, something I think often gets overlooked," she noted to the magazine.