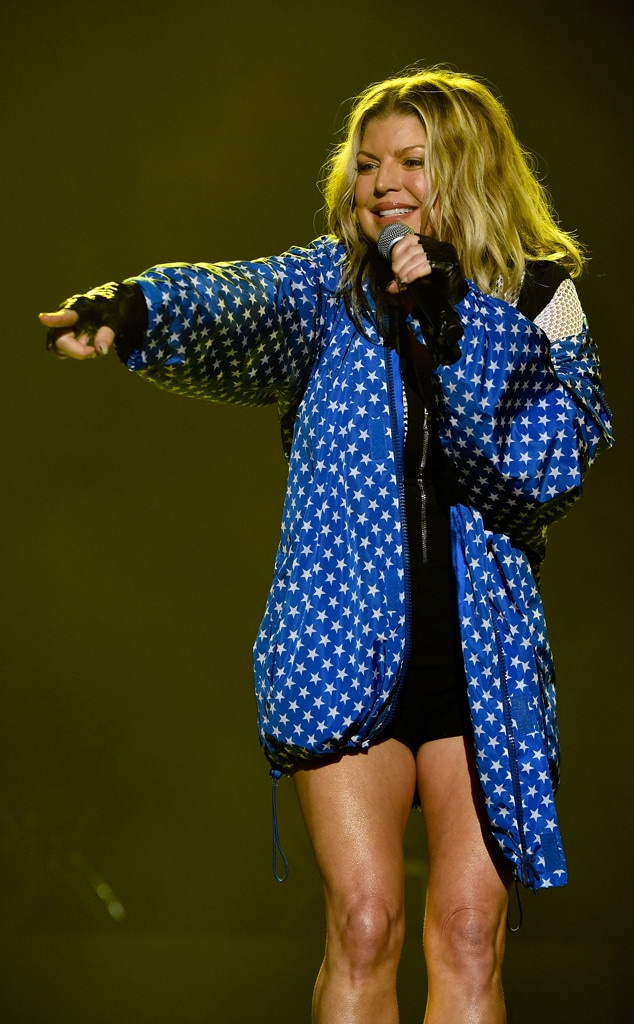 Kevin Mazur/Getty Images for Philymack
Fergie is not letting one unpopular performance stop her from doing what she loves—and she's back to being Fergalicious!
The singer was publicly mocked over her sultry rendition of the National Anthem at the NBA All-Star Game on Feb. 18. Two weeks later, on Friday, she returned to the stage, making a surprise guest appearance during DJ Khaled's set at the Forum in Inglewood, California. He is touring with headliner Demi Lovato.
DJ Khaled introduced her as "my sister" from "the four." Fergie performed her hits "Fergalicious," "London Bridge" and "Glamorous." She was well-received by the crowd and looked confident and excited onstage.
After her ridiculed National Anthem performance, Fergie had said in a statement to E! News, "I've always been honored and proud to perform the National Anthem and last night I wanted to try something special for the NBA. I'm a risk taker artistically, but clearly this rendition didn't strike the intended tone. I love this country and honestly tried my best."
Her ex Josh Duhamel also defended her on The Ellen DeGeneres Show, saying, "I think she would probably admit that it was not her best work, but the girl is crazy talented. She really is. She's an amazing woman—an amazing human being, really," Duhamel said. "It's hard to see somebody you care about get beat up like that. That's the business, you know? You're in this business. You put yourself out there. Sometimes you win. Sometimes you lose."
"Trust me, she's fine," Duhamel added. "She is about as resilient as they come."