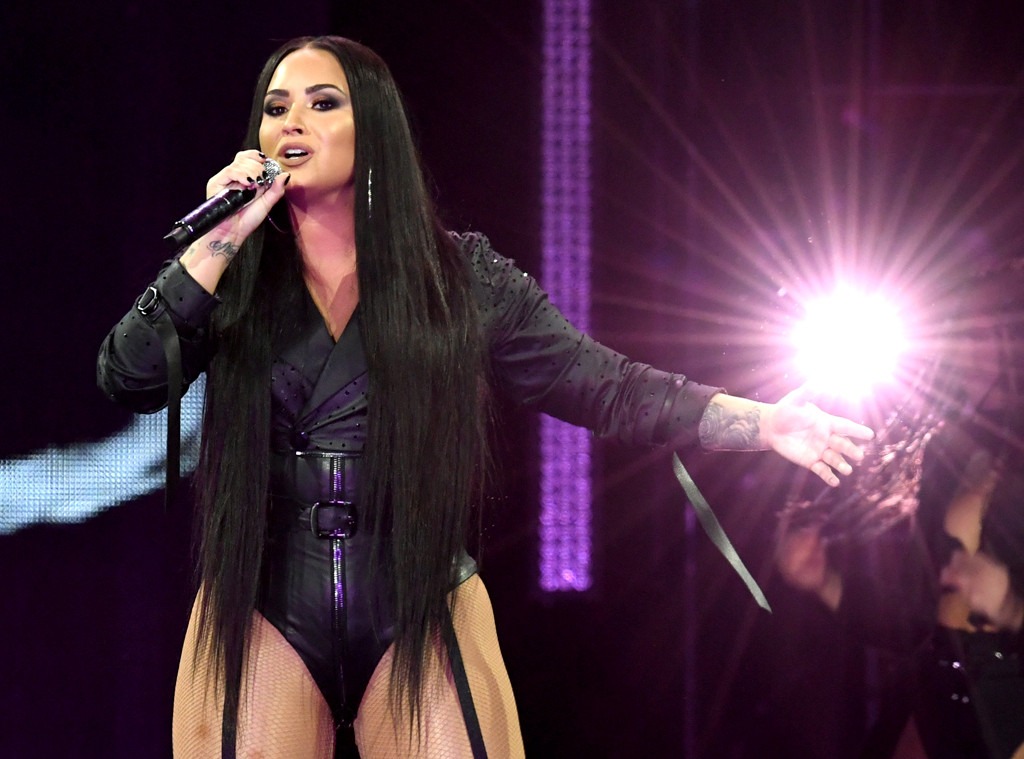 Kevin Winter/Getty Images
Demi Lovato and her fans were moved to tears on Friday night as two of her friends got engaged onstage at her concert at The Forum in Inglewood, California.
She invited American Idol alum Rayvon Owen onstage. His partner and Lovato's other friend Shane Bitney Crone then surprised him by entering via a trapdoor onstage. Crone then took Owen's hand, professed his love for him, got down on one knee and proposed as the singer watched from the side. Owen said yes and the men kissed as the audience cheered.
"Yay!" Lovato said, running to hug them both.
"What some of you don't know is that these are two of my really close friends and I've gotten to watch Shane go through so much and come out on the other side...such a strong person who's now found the love of his life," she said, tearing up. 
"I'm so happy guys," she said. "I'm so f--king happy." 
Lovato joins a growing list of singers who have helped people carry out wedding proposals onstage at their concerts.
The group includes Adele, Katy Perry, Harry Styles, Ed Sheeran and Justin Timberlake.