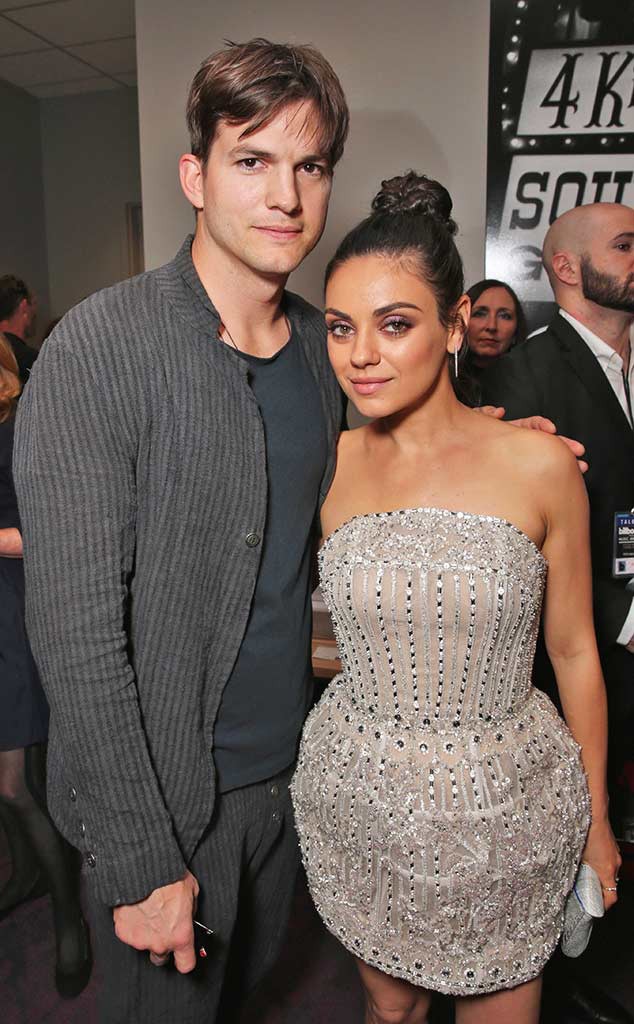 Noel Vasquez/GC Images
Celebs are speaking out about their parenting styles.
Ashton Kutcher recently opened up about how he and Mila Kunis are raising their two children, daughter Wyatt and son Dimitri. The actor was a guest on pal Dax Shepard's Armchair Expert podcast and talked about teaching their kids to be "resourceful" and shared that they won't be setting up a trust fund for them.
"…my kids are not getting like big…I'm not setting up a trust for them, we'll end up giving our money away to charity and to various things," Kutcher said. "And so if my kids want to start a business and they have a good business plan, I'll invest in it but they're not getting trusts. So hopefully they'll be motivated to have what they had or some version of what they had."
Paul A. Hebert/Invision/AP
Kutcher and Kunis aren't alone, many other celebrity parents have spoken out about not giving their fortune to their children.
In 2017, Gordon Ramsay made headlines when he revealed that his kids won't inherit his fortune.
"I've never been really turned on about the money," he told The Telegraph. "That's not my number one objective, and that's reflected in the way the kids are brought up."
He also opened up about going on trips with his wife Tana Ramsay and their children.
Alberto E. Rodriguez/Getty Images
"They don't sit with us in first class," he said. "They haven't worked anywhere near hard enough to afford that. At that age, at that size, you're telling me they need to sit in first class? No, they do not. We're really strict on that."
Ramsay later told the publication that his fortune is "definitely not going to them, and that's not in a mean way; it's to not spoil them."
Bill Gates is also someone who has openly discussed not giving his great fortune to his children.
Gates, who is one of the richest people in the world, told the Daily Mail in 2011, "It will be a minuscule portion of my wealth. It will mean they have to find their own way."
Kevin Winter/Getty Images for NARAS
Back in 2014, Sting also shared that his kids won't be inheriting his wealth. The singer told the Mail on Sunday's Event magazine at the time, "I told them there won't be much money left because we are spending it! We have a lot of commitments. What comes in, we spend, and there isn't much left."
He continued, "I certainly don't want to leave them trust funds that are albatrosses round their necks. They have to work. All my kids know that and they rarely ask me for anything, which I really respect and appreciate."
But Sting did add, "Obviously, if they were in trouble I would help them, but I've never really had to do that. They have the work ethic that makes them want to succeed on their own merit."
Scott Kowalchyk/CBS via Getty Images
And in a 2016 interview with the Mirror, Elton John talked about raising his two kids with husband David Furnish.
"Of course I want to leave my boys in a very sound financial state," the singer told the publication. "But it's terrible to give kids a silver spoon. It ruins their life."
He continued, "Listen, the boys live the most incredible lives, they're not normal kids, and I'm not pretending they are. But you have to have some semblance of normality, some respect for money, some
respect for work."