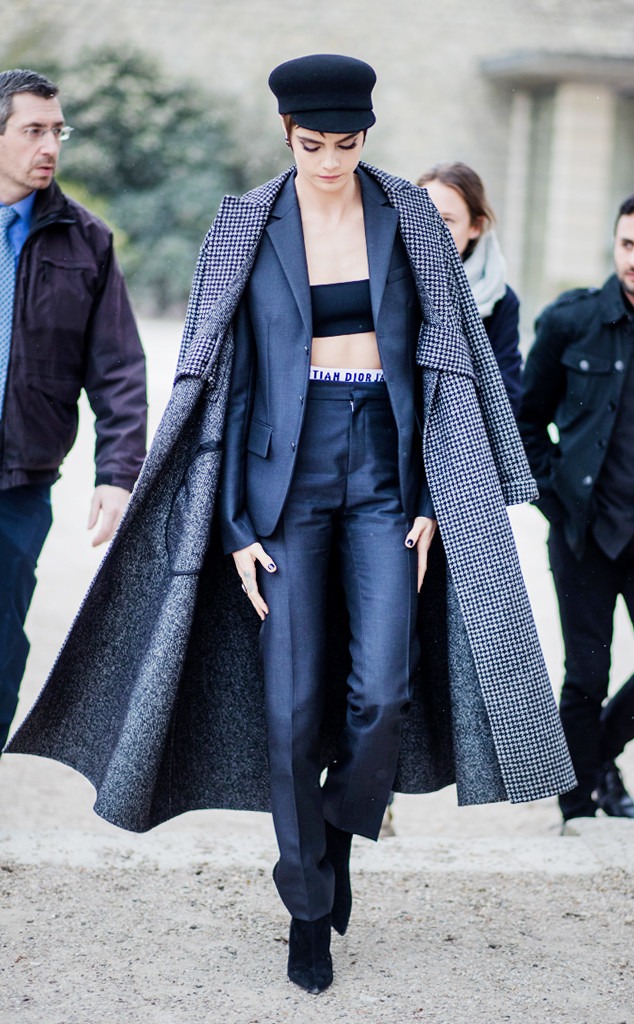 Christian Vierig/Getty Images
Nothing against New York, London or Milan, but Paris Fashion Week brings out the best of the best in street style. 
While the other fashion-forward events may feature over-the-top, almost-crazy ensembles, the runways in the City of Lights presents the most sophisticated, thoughtful looks of the entire month. Please see Cara Delevingne as evidence. The supermodel was snapped outside the Dior show in a tailored navy suit and beautiful textured coat. In street-style (and top model) fashion, she paired the menswear-inspired pieces with a bandeau top and Dior briefs—because rain or shine or snow, Cara is first a master of mixing edgy, modern components with luxury design. Plus, there's nary a hat she couldn't pull off. 
Other stars to hit the fashionable streets include Bella Hadid, Zoe Kravitz and Olivia Culpo—and their outfits were just as diverse as their personalities. 
To see all the best dressed stars of the week, including non-Paris Fashion Week sightings, keep scrolling. 
Which look did you like best?