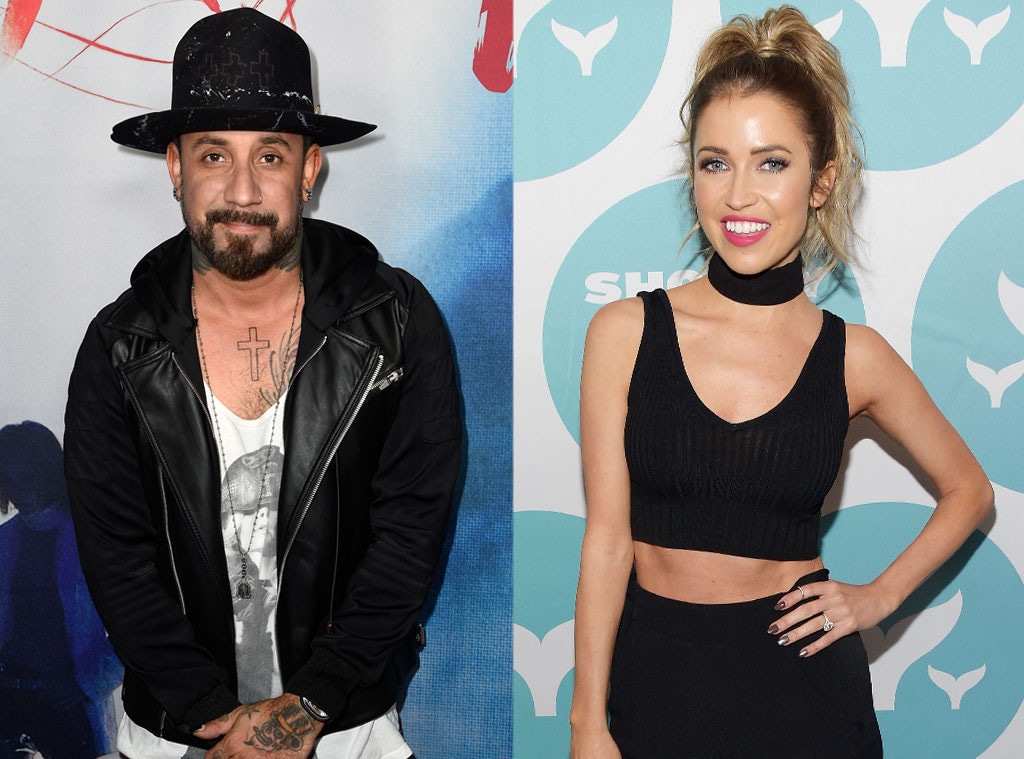 Getty Images
When it comes to being a good husband and father, AJ McLean's got it goin' on.
Just ask Kaitlyn Bristowe. The Bachelorette star sat behind the Backstreet Boys singer on a plane, eavesdropped on his conversation with another man about his wife and two daughters and praised both of them on Twitter. Only she didn't know that it was McLean. Oops.
"They're manly men, talking about how they let their wives sleep in, & do their 5 year olds hair for crazy hair day at school," she tweeted. "You should see them light up looking at each other's kids. They keep giving their wives credit."
"They just keep going, speaking with so much love and respect for their families, and they are strangers by the way," Bristowe said. "I'm love this!!! If only they knew how creepy Im being, smiling like an idiot behind them, telling my twatters all about them. Haha."
She later said, "AWE THEY JUST SHOOK HANDS. His name is Colin. I didn't catch the other gems name." She then posted a photo of the men, writing, "IF THESE ARE YOUR MEN... GOOD FOR YOU they deserve a sneaky pic for cred." McLean can be seen standing in between two men in the aisle.
"When I saw the picture, I immediately texted Todd to make sure it was him," user @AmberZittrouer tweeted the next morning . I thought it was pretty neat that someone noticed how much he loves his family! Todd just texted and said that the guy he was talking to is AJ from Backstreet Boys...what???"
"Hahah @aj_mclean can you confirm you were seat 1D in front of me last night?" Bristowe tweeted. "I was tweeting about how good of a father you were from your conversation with Colin, without knowing it was you."