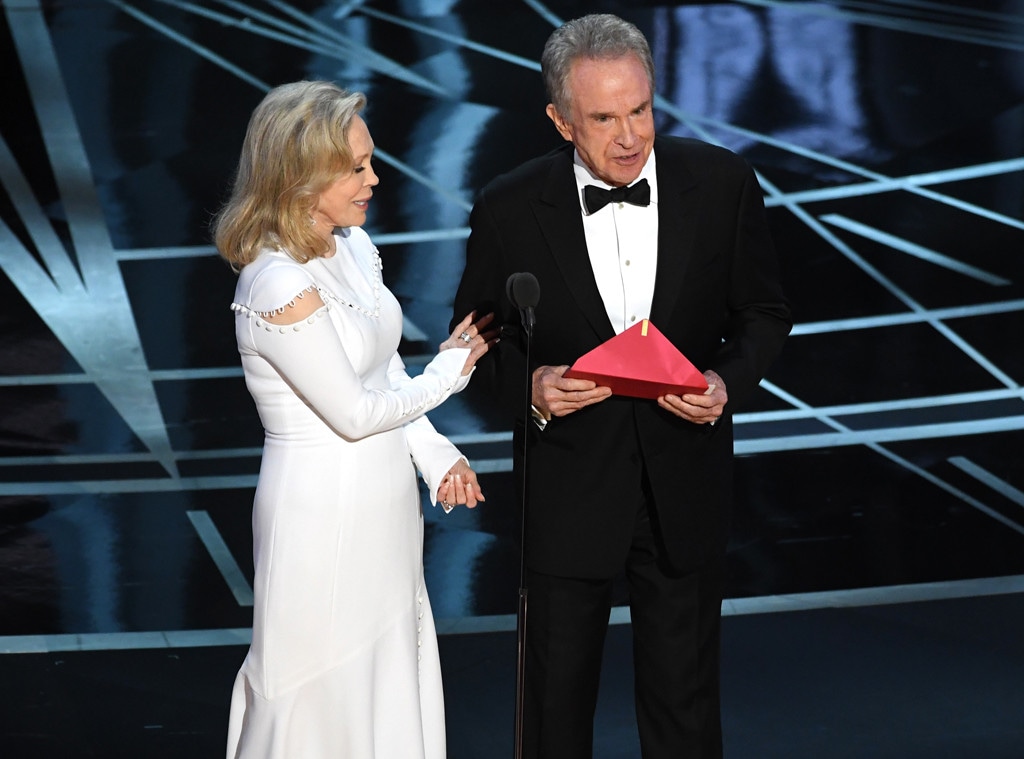 Kevin Winter/Getty Images
Second chances are a beautiful thing. 
In a truly ironic move from The Academy, multiple outlets have reported Warren Beatty and Faye Dunaway will return to present the Best Picture award at the 2018 Oscars. The pair of Hollywood veterans were partly responsible for last year's infamous mix-up, where La La Land was mistakenly named the Best Picture of 2017 instead of Moonlight.
A collective "WTF?!" could be heard from inside the Dolby Theater (and probably around the world) when La La Land producers realized Emma Stone and Ryan Gosling's love story hadn't actually won the evening's biggest honor. Turns out Beatty was given the Best Actress card to read, which Stone previously accepted.
The cast and crew of Moonlight then took the stage for one awkward, but nonetheless unforgettable finale to Hollywood's most anticipated event. 
Watch:
Why Jimmy Kimmel Signed on to Host the Oscars Again
According to TMZ, which was first to report the news, Beatty and Dunaway participated in rehearsals on Thursday evening. Dunaway reportedly said onstage, "Presenting is better the second time around," to which Beatty responded, "The winner is Gone With the Wind." 
E! News has reached out to the Academy for comment.
In the snafu's aftermath, PricewaterhouseCoopers (PwC) announced the enforcement of new protocols. The use of phones and social media backstage during the show has been banned, and both the presenters and a stage manager will confirm that they have the correct envelope before the presenters take the stage.
Are you excited to see Warren and Faye's moment of redemption? Let us know in the comments!