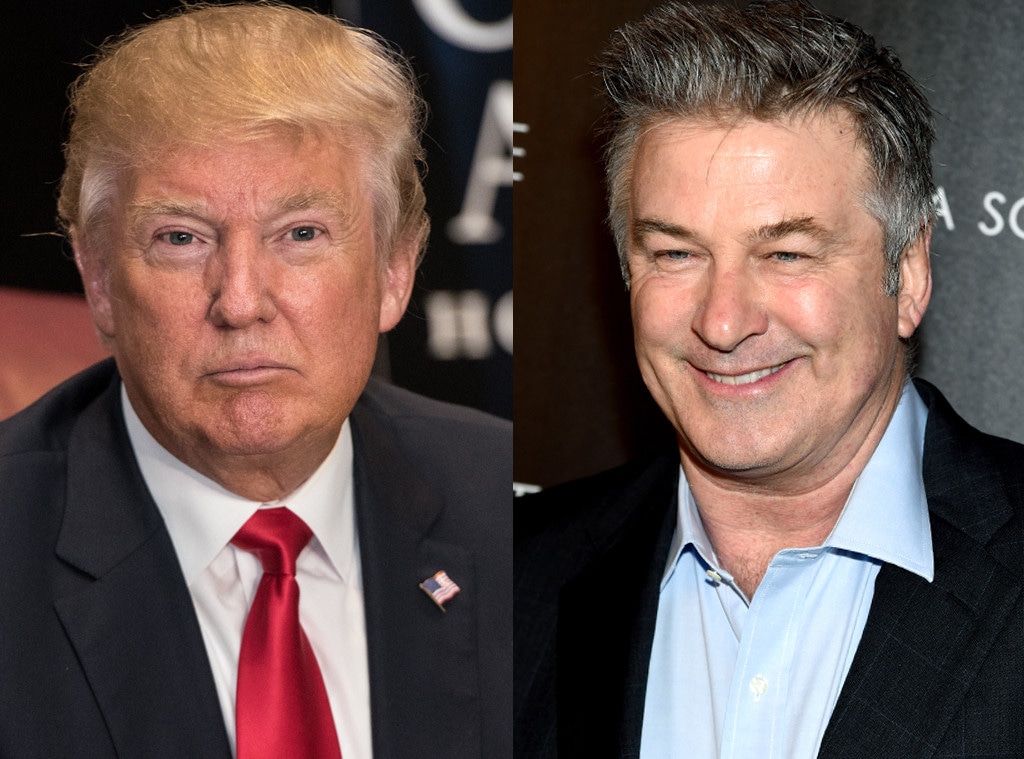 Getty Images
Donald Trump fired back at Alec Baldwin on Twitter on Friday after the actor said playing the president on Saturday Night Live was "agony."
Baldwin made the comment during a recent interview with The Hollywood Reporter. 
"Every time I do it now, it's like agony. Agony," he told the media outlet about playing the commander-in-chief. "I can't. If things don't go in the right direction for the midterms. … I could go out on the street, stand on any corner and tap 10 people on the shoulder. And all 10 of them, in all likelihood, would be more qualified—ethically, morally, intellectually and spiritually—than Trump." 
Trump was so quick to respond to Baldwin's comments that he misspelled the actor's first name, as well as the word "dying."
"Alex Baldwin, whose dieing mediocre career was saved by his impersonation of me on SNL, now says playing DJT was agony for him. Alex, it was also agony for those who were forced to watch," he tweeted. "You were terrible. Bring back Darrell Hammond, much funnier and a far greater talent."
Hammond played Trump on the late-night comedy show before Baldwin.
Trump quickly deleted the tweet and fired off a new one with the correct spellings.
Baldwin clapped back in a series of tweets.
Nothing like starting the day with a good Twitter feud!