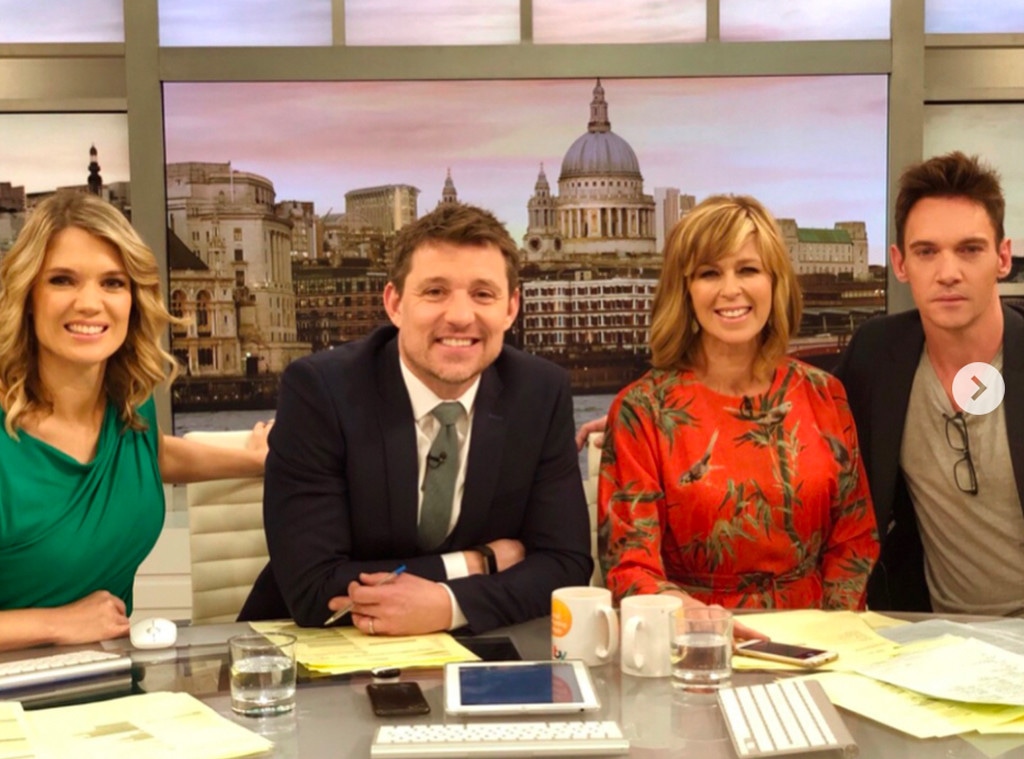 Instagram
Jonathan Rhys Meyers may have been the guest on Friday's episode of Good Morning Britain, but it was his son Wolf who ended up stealing the show.
The 1-year-old tot crashed his dad's interview and had a ball walking around the set.
Wearing a suit jacket along with a faux bowtie and vest, the little man looked ready for his big TV debut. His mom Mara Lane was all smiles as she watched her son toddle around the set.
Meyers and Lane welcomed their son on Dec. 15, 2016, and it looks like the Irish actor absolutely loves fatherhood. 
"It's beautiful. I mean, what can I say?" he told the anchors. "It's one of the best things you're going to do. It's a lot easier than making films." 
The Tudors star also revealed he's been able to spend a lot of quality time with his son over the past few months.
"I've been off for the last four months, so we haven't spent more than an hour apart for four months," he said.
On Instagram, Lane thanked the hosts for "having us on your lovely show this morning and being so kind to Wolf."
This isn't the first time the public has seen the adorable family. In December, the trio attended the premiere of 12th Man in Norway and stopped to pose for a family picture on the red carpet. Lane also shares pictures of the proud parents with their son on Instagram.
Lane revealed she had suffered a miscarriage back in September after Meyers had publicly relapsed. She said the couple had named the little one Willow.