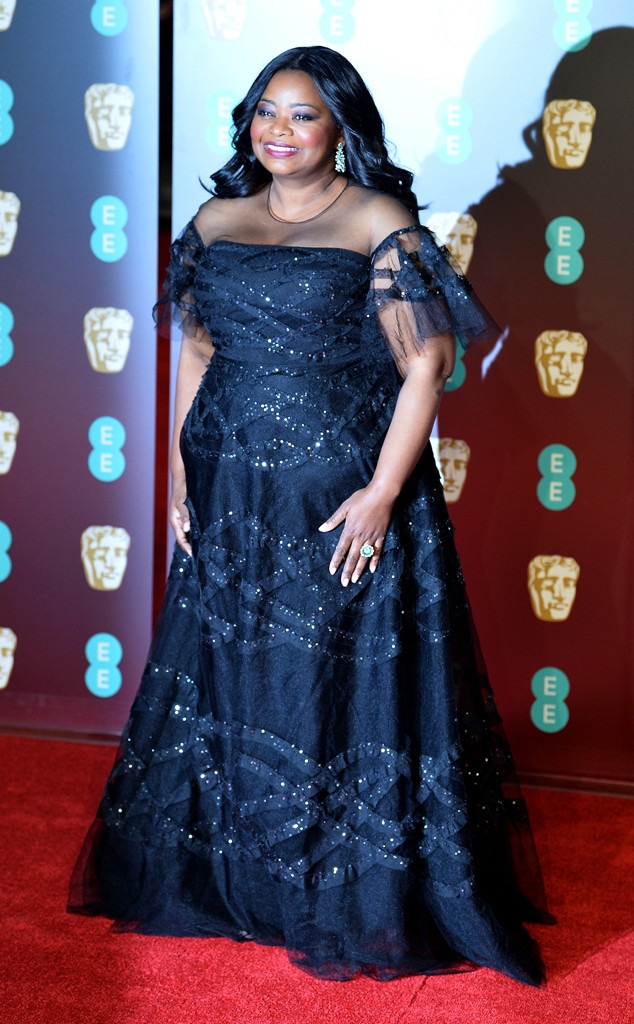 Jeff Spicer/Getty Images
Truth be told: Octavia Spencer always brings it on the red carpet.
In anticipation of the Oscars 2018, you can be sure that the Shape of Water star won't hold back, because she has a lot to celebrate and so many will be celebrating her. For one, with her third "Best Supporting Actress" nomination, she's joining Viola Davis and Whoopi Goldberg as the most nominated African-American women in the history of the award ceremony. And, within that category, she is the first black woman to gain multiple nods from the academy after her initial win for The Help.
With her talent, accomplishments and continuous grace, the actress deserves to wear a gown that has a similar impact to the one she's had on Hollywood.
It will be hard for the star to one up her 2018 looks. From the Golden Globes to the BAFTA Film Awards, the Hidden Figures star has shined, wearing embellished fabrics and full skirts.
Check out her 2018 looks below!