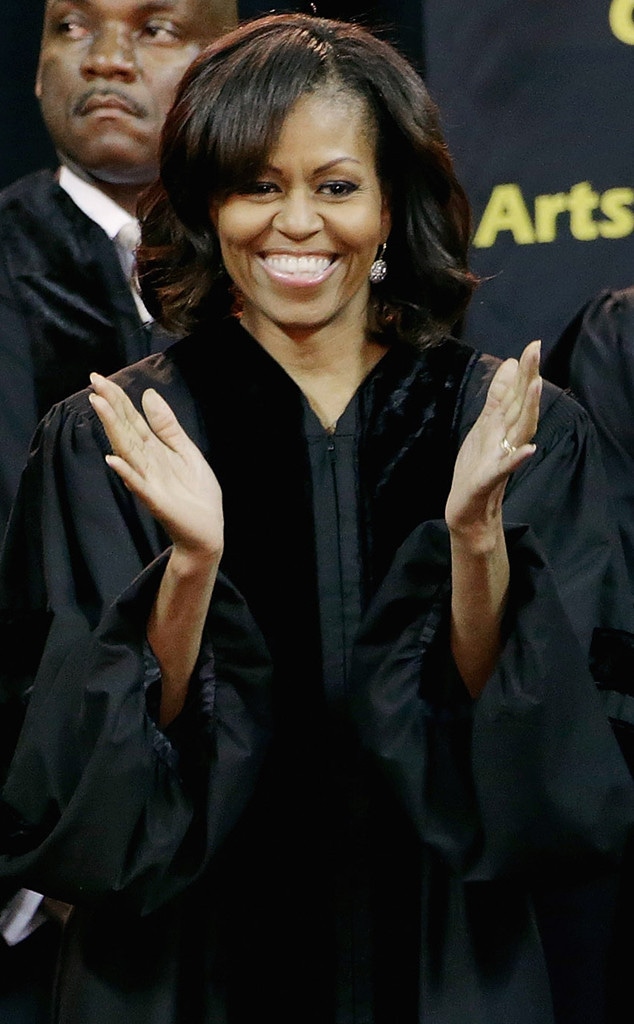 Chip Somodevilla/Getty Images
Michelle Obama is spilling all the tea when it comes to the White House and Buckingham Palace.
In a hilarious interview while speaking at Klick Health's MUSE event in New York on Tuesday, the former First Lady revealed the differences between the two homes, starting with who has the better food.
"Oh, the White House, without a doubt," she confessed during the panel discussion. "I don't want to insult anybody, but American food is just better."
But insult, she did. Former chef to Queen Elizabeth, Princess Diana, Prince William, and Prince Harry, Darren McGrady, responded to her comments on Twitter today.
Pete Souza/The White House via Getty Images
"Because 'The food at both the @WhiteHouse and Buckingham Palace is equally amazing' would have been just too diplomatic to say…" he wrote.
The Obama family, who lived in the White House for a total of eight years, were famously fans of both the meals and desserts. In a 2009 interview with the AP, a then-newly-elected Barack Obama spoke of the delicious treats.
"The pastry chef here makes the best pie I've ever tasted, and that is causing big problems for Michelle and myself," he laughed. "Whatever pie you like, he will make it and it will be the best pie you've ever eaten. And so we are trying to figure out how to resist ordering pie every night."
But in terms of flatware, according to Michelle, the UK has the US beat. The 54-year-old shared during her interview that the royal family doesn't mess around when it comes to their table-setting game.
"When we were served at the state dinner – you know how we have chargers and they're gold, so you sit down, and everything is gold," she explained. "The plate that I thought was the charger, that was the plate. They put food on the gold charger because that was their plate. I said, 'You win. You win on the plates. You got us beat.' Their rose garden? Much bigger."
Seems like both homes are pretty spectacular, if you ask me!