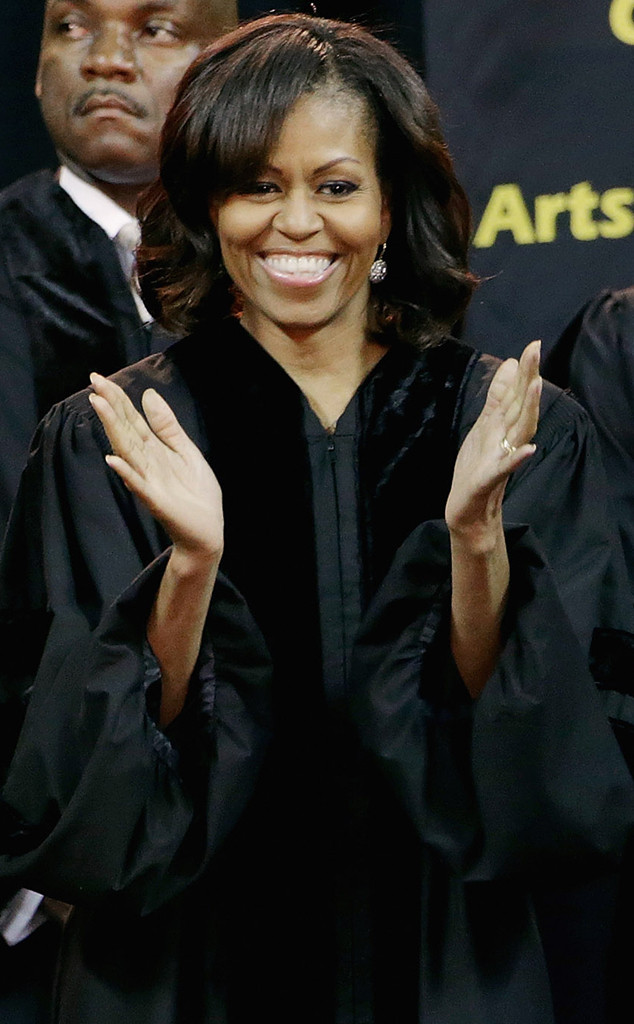 Chip Somodevilla/Getty Images
Michelle Obama is spilling all the tea when it comes to the White House and Buckingham Palace.
In a hilarious interview while speaking at Klick Health's MUSE event in New York on Tuesday, the former First Lady revealed the differences between the two homes, starting with who has the better food.
"Oh, the White House, without a doubt," she confessed during the panel discussion. "I don't want to insult anybody, but American food is just better."
But insult, she did. Former chef to Queen Elizabeth II, Princess Diana, Prince William, and Prince Harry, Darren McGrady, responded to her comments on Twitter today.