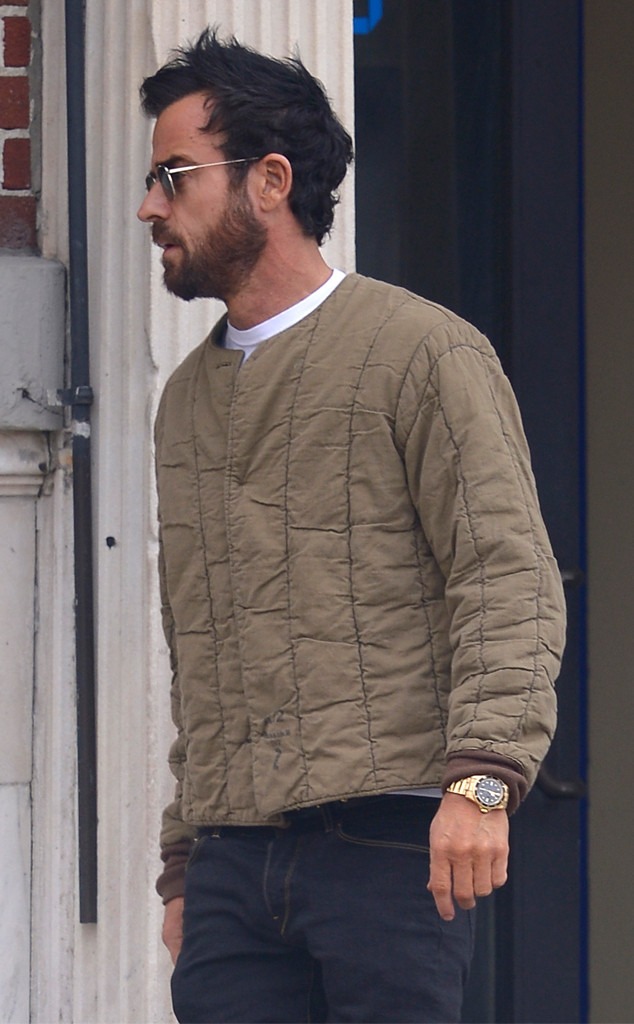 Splash News
Justin Theroux is wedding-ring free after his breakup with Jennifer Aniston.
The 46-year-old Leftovers alum and 46-year-old actress announced on February 15, the day after Valentine's Day, that late last year, they had mutually decided to separate. They married at their Los Angeles home in 2015.
On Thursday, Theroux was photographed in public in New York City. He did not wear his wedding band. He had also not worn the ring in a photo he posted on Instagram this past weekend after a visit to an animal shelter in Austin, Texas. He has been spotted out and about in New York over the past couple of weeks.
"They had been living separately for the last several months," a source told E! News exclusively last month. "He has been in New York the last several weeks getting on with his life."
Charley Gallay/Getty Images
Aniston was photographed in Los Angeles a week after the split reveal and also did not appear to be wearing a wedding band.
She and Theroux, who are notoriously private, have not commented about their breakup since their announcement.
"I just keep working, which is the only thing you can do," the actor recently told Paris-based Mastermind Magazine, according to People. "So, when someone I've never met in my life comes up to me and asks me a personal question, I say, 'I don't know what you're talking about.' And you know, I'm sorry, but I really don't."