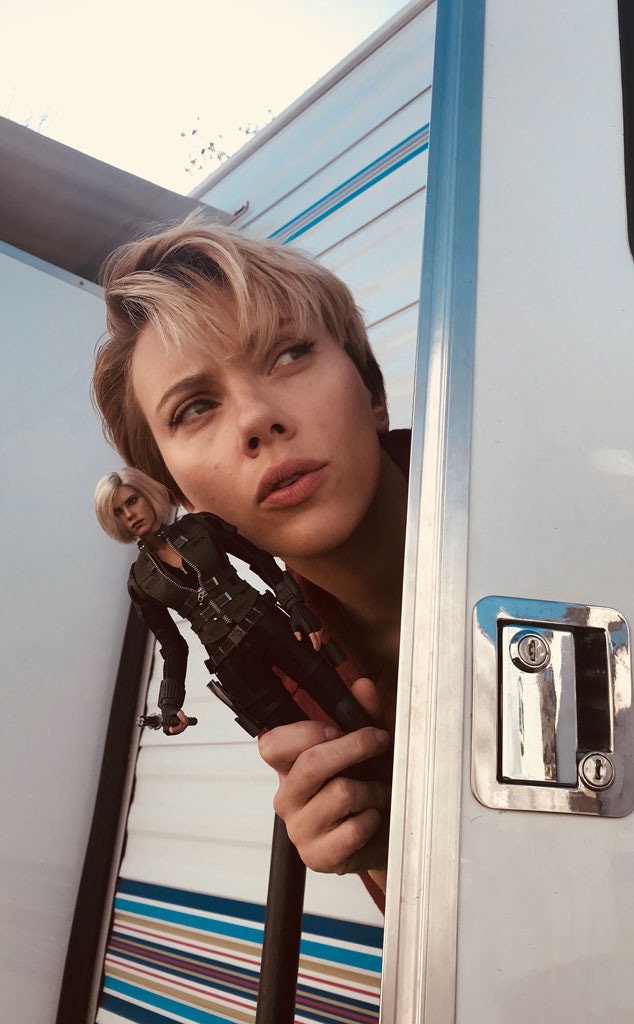 Courtesy of Marvel Studios
Scarlett Johansson is debuting her new Marvel Infinity War Black Widow figure and we have the first photo to show you!
In the picture, the actress holds the new figure of her Avengers character, Black Widow. As you can see from the photo, Black Widow is all dressed up and ready to take on the world.
The cast of Marvel Studio's Avengers: Infinity War have teamed up to count down to the launch of movie-related products on March 3 and it's all for charity! Robert Downey Jr., Mark Ruffalo, Zoe Saldana, Dave Bautista, Don Cheadle, James Gunn, Karen Gillian and Sebastian Stan are among the stars posting about the launch.
Take a look at all of the social media posts from the cast! Then tell us, how excited are you to see Avengers: Infinity War?
It was announced on Thursday that the movie will be hitting theaters on April 27! That's one week earlier than its original May 4 release date.