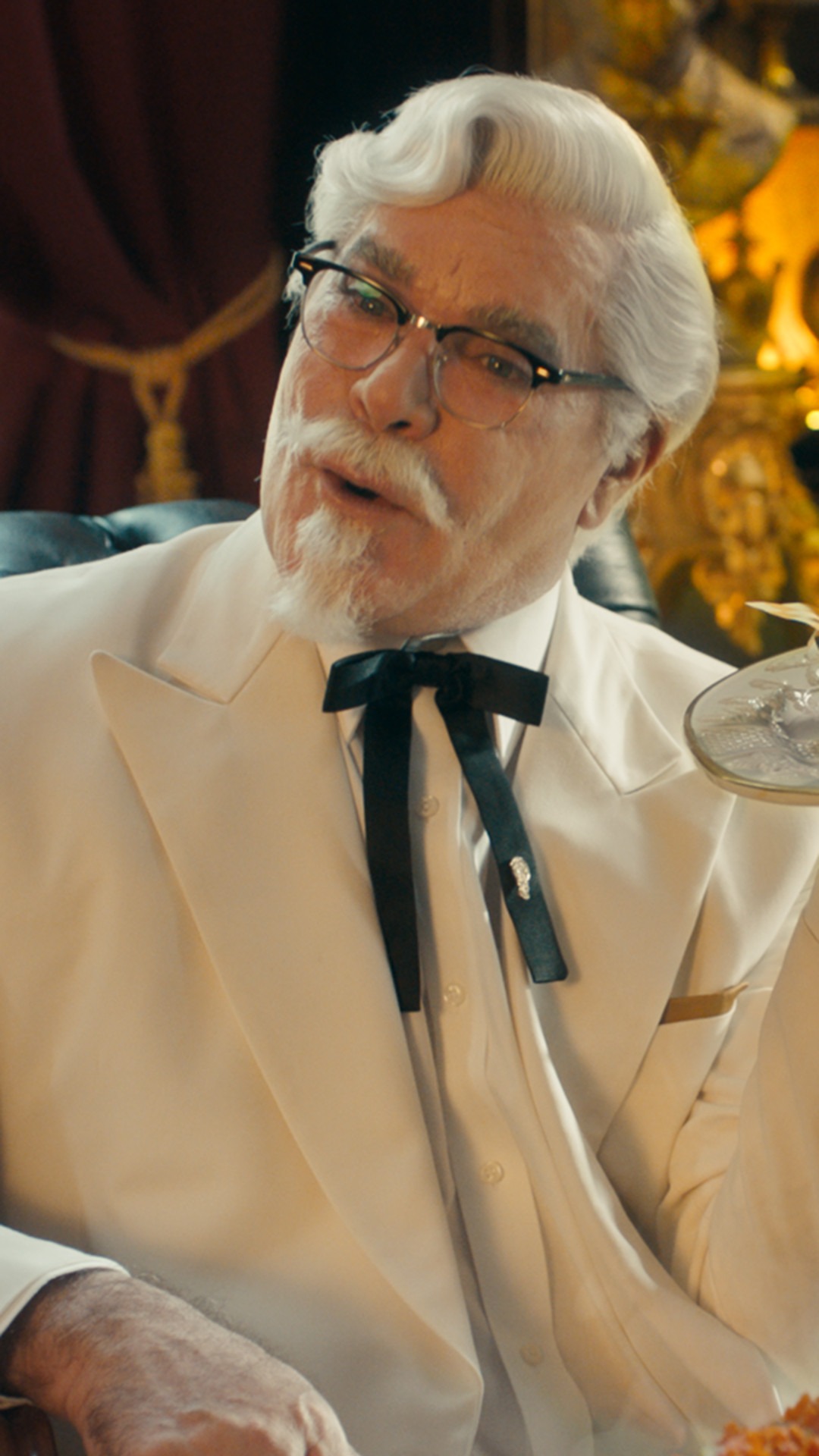 Wieden+Kennedy
Say it isn't so, KFC!
It was just last week that hundreds of KFC locations in the U.K. were closed down because the fast food chain ran out of chicken. And now, KFC is running low on gravy!
In response to the chicken shortage last week, the KFC U.K. and Ireland Twitter account wrote to its followers, "We've brought a new delivery partner onboard, but they've had a couple of teething problems, getting fresh chicken out to 900 restaurants across the country is pretty complex!"
The message continued, "We won't compromise on quality so no deliveries has meant some of our restaurants are closed, and others are operating on a limited menu, or shortened hours."
"Sorry we're closed," a sign at one KFC location in Manchester read last week. "We deliver our chicken fresh into our restaurants, but we've had a few hiccups with the delivery today. We wouldn't want to open without offering our full menu, but we'll be back at the fryers as soon as we can!"
The location's door sign also apologized to the KFC customers "for any inconvenience."
On Monday, KFC announced that 95 percent of its restaurants in the U.K. and Ireland area were "now up and running." But just two days later, reports surfaced that KFC is now out of gravy.
A KFC spokesperson said (via BBC News), "We're working as hard as we can to get this sorted out. We know that our gravy is a big favourite!"
In response, social media is reacting to news of the shortage.
"My worst fears have been confirmed! KFC HAS A GRAVY SHORTAGE," one Twitter user wrote Wednesday. While another social media user shared with their followers wrote, "KFC have now ran out of gravy. I s--t you not."
What's your reaction to the gravy shortage? Sound off in the comments!