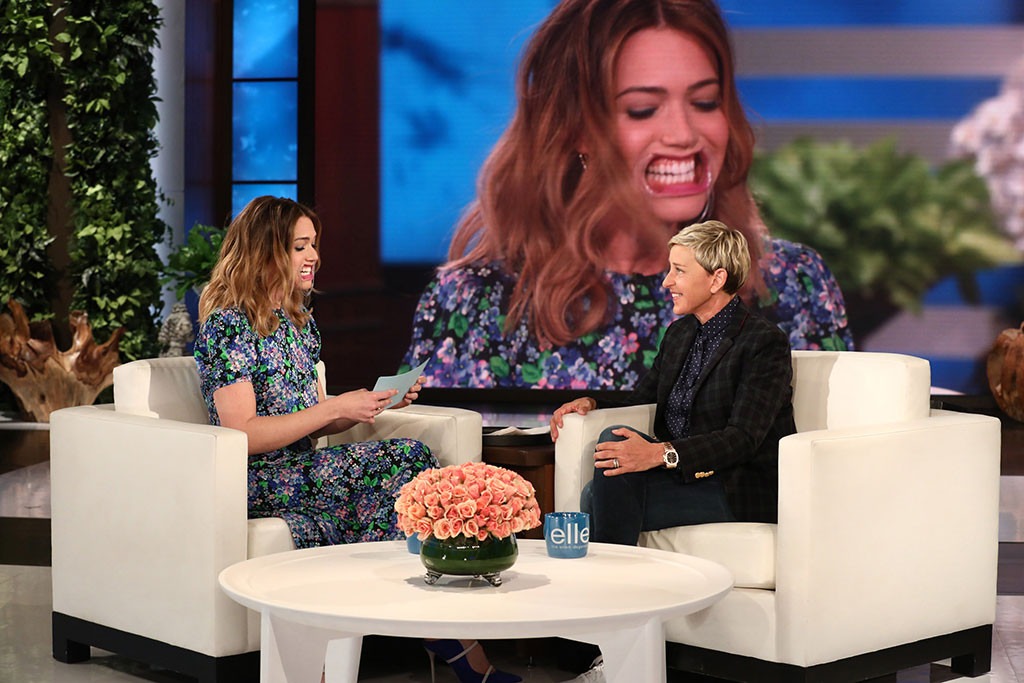 Michael Rozman/Warner Bros.
She makes us cry every week on This Is Us, but now the tables have turned on Mandy Moore. 
As a slated guest on Thursday's episode of Ellen DeGeneres' daytime talk show, the hilarious host put Moore to quite the test: cry on demand while wearing a mouthguard. Needless to say, even for a Golden Globe-nominated actress, this was a rare task. 
For a competitive twist, the star also had to act out short lines of dialogue with the mouthguard in during the faux cry. The tearjerker queen got right to it as she faced her first phrase: "He bumped me with his burrito."
Unfortunately for Moore, but hilariously for us, it sounded more like "He humped my burrito" and DeGeneres couldn't quite figure out what she was actually saying. Next: "Britney Spears popped my balloon." Hot air balloon? Britney Spears caught your...? Again, the host comically fumbled trying to figure it out. 
The final phrase—"The donkey bucked my mom"—quickly turned R-rated. "What?" the comedian asked concerned. "The donkey did what to your mom?"
Laughing herself, the actress tried to get the words out again, but every time it sounded like an expletive. "That's terrible! No wonder you're upset," DeGeneres quipped on the cuff. 
However, DeGeneres gave the star her stamp of approval. "You were excellent at it. It was very moving," she joked. 
"That is a lot," Moore said of the challenging game. "Those tears came another way."