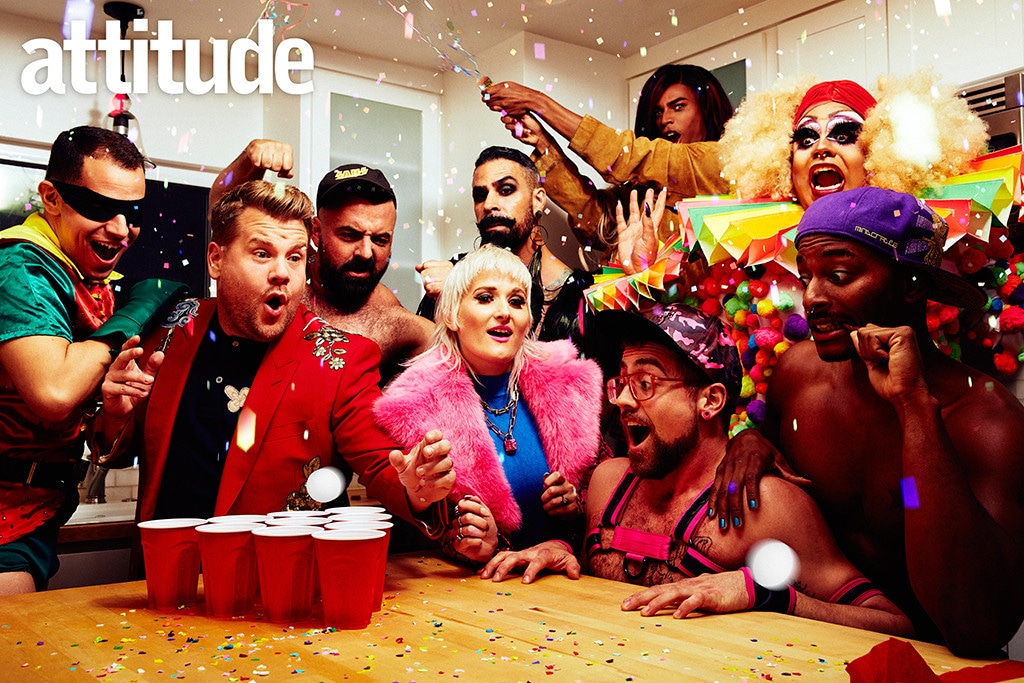 Leigh Keily/Attitude
James Corden is ready to pass along his support to the LGBTQ community to his children.
While his kids all fall under the age of six, The Late Late Show With James Corden host knows that there could be a time when one of them asks about same-sex relationships.
When the inquiry happens, James knows just what to say.
"They haven't brought it up, but we have lots of gay friends—like our friends Chris and Mark—who have come over a lot and stayed with us," he explained in the new issue of ATTITUDE. "I think my son has never questioned it as it's always been there. And if he did, I would know what those answers were, which is that these are simply two men that really love each other in the same way I love Mummy and Grandma loves Grandad and that's it."
In the magazine's April issue available online and in-print Thursday, James makes it clear that he will always be an LGBTQ ally.
In fact, he's always had an affinity for the community that has been supportive of his work and career.
"I've always looked different, not the societal ideal, but I've never felt like an outsider to the extent that my gay friends have felt," James explained. "It would be naive of me to think I have. It comes back to the family as that's where you're educated; it's the people around you and the house you grew up in that shapes your views."
He added, "No one is born wanting to dislike anyone, and my parents wanted to accept everyone."
Last summer, James reacted to President Donald Trump's ban on transgender service members in the U.S. military by performing a musical number on his late-night show. Remixing "L-O-V-E" as "L-G-B-T," James sang and danced his way through lyrics that laid out the president's position on LGBT rights.
"We have love for all of you," James shared with the trans community during his show.
The Late Late Show With James Corden airs weeknights at 12:37 a.m. on CBS.