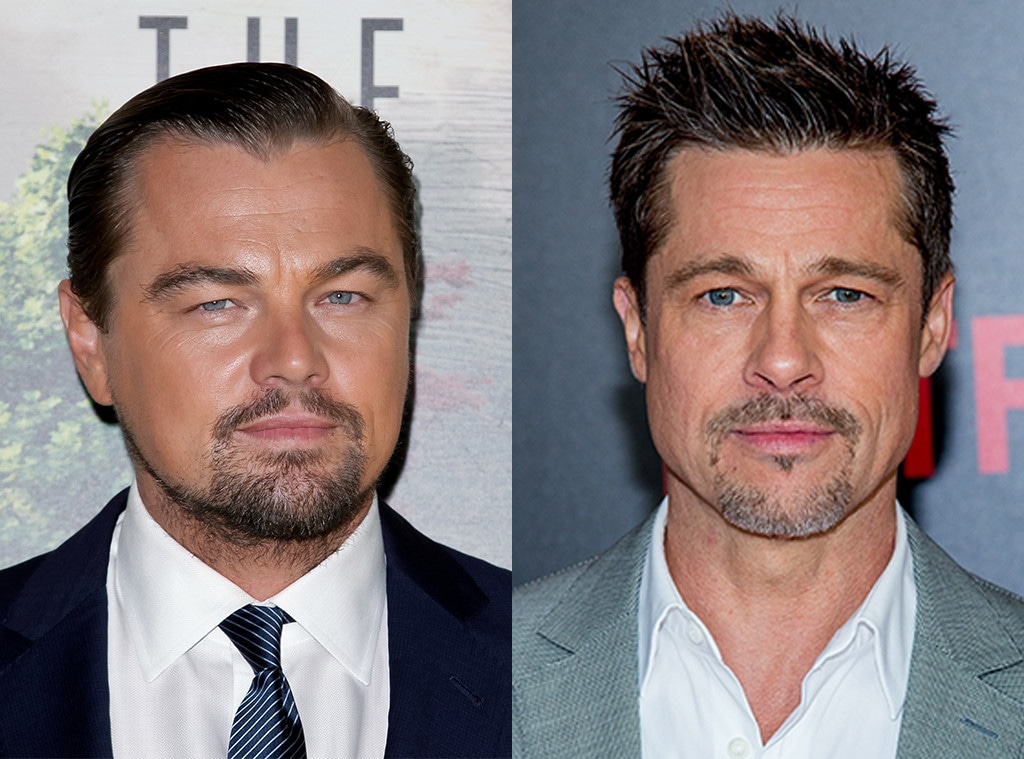 Getty Images
Quentin Tarantino has found his leading men. 
Brad Pitt and Leonardo DiCaprio have been cast in the director's latest drama, Once Upon a Time in Hollywood, Sony announced Wednesday. Aligning with the 50th anniversary of Sharon Tate's gruesome death, the film is set during Charles Manson's 1969 murder spree. 
Tarantino outlined the project as "a story that takes place in Los Angeles in 1969, at the height of hippy Hollywood. The two lead characters are Rick Dalton (Leonardo DiCaprio), former star of a Western TV series, and his longtime stunt double Cliff Booth (Brad Pitt). Both are struggling to make it in a Hollywood they don't recognize anymore. But Rick has a very famous next-door neighbor... Sharon Tate."
Pitt and DiCaprio previously collaborated with Tarantino in Inglorious Basterds and Django Unchained, respectively. This marks DiCaprio's first film since his Oscar-winning performance in The Revenant. Pitt last acted in 2017's War Machine. 
As for the film's titular character, reports have claimed Tarantino asked none other than Margot Robbie to sign on for the role of Sharon. In related news, the slain actress recently made headlines after her sister, Debra Tate, slammed Hilary Duff for playing Sharon in an upcoming project called The Haunting of Sharon Tate. 
"It's classless how everyone is rushing to release something for the 50th anniversary of this horrific event," Tate said. She's yet to sound off on Quarantino's film. 
Once Upon a Time in Hollywood is scheduled for a Aug. 9, 2019 release.