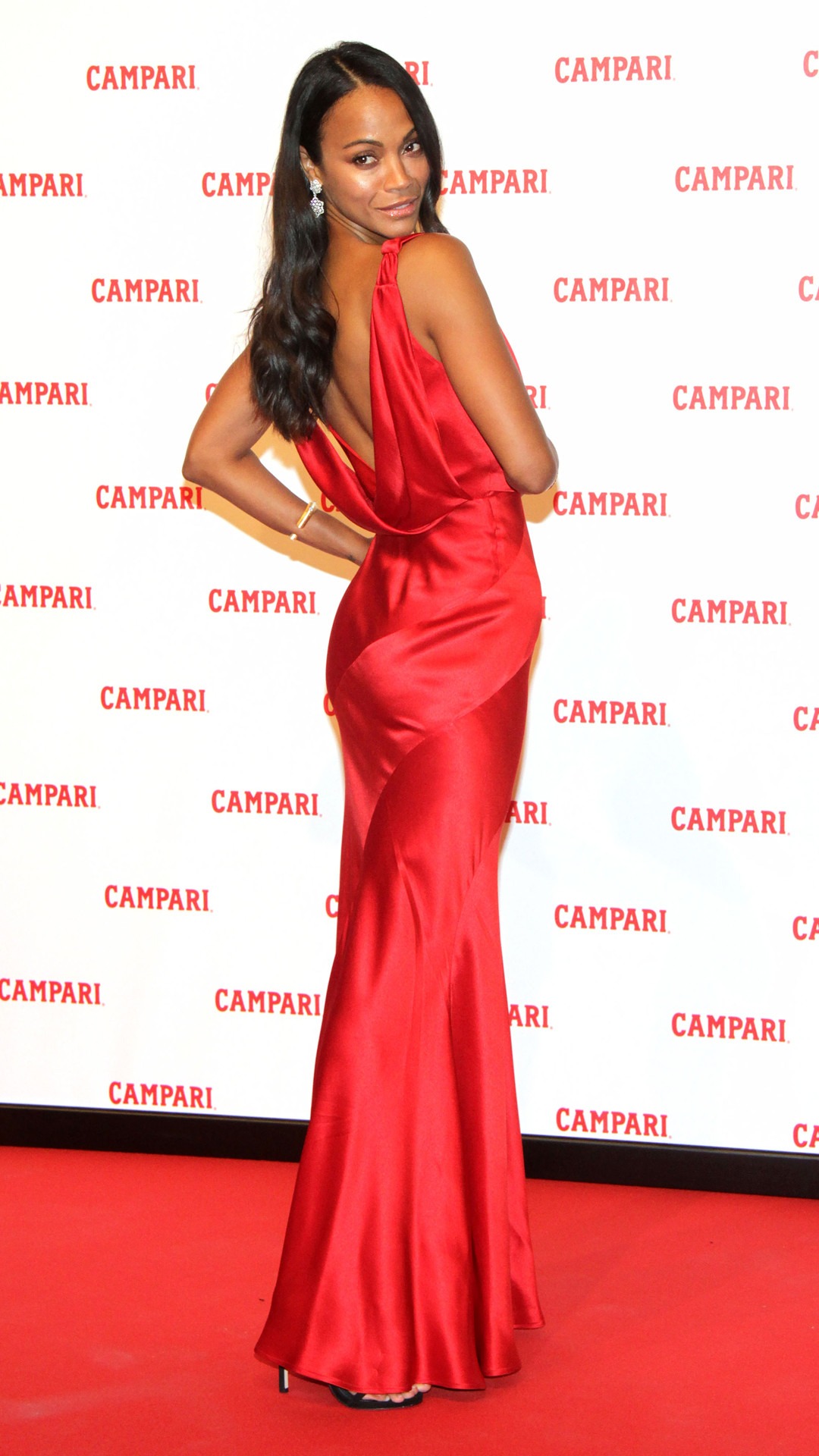 Paolo Diletto/IPA/REX/Shutterstock
Zoe Saldaña was driven by her own American experiences, all that she has accomplished and having her three sons Bowie, Cy, and Zen, to create the digital platform BESE, (which comes from "to be," mixed with English's "be" and "se" in Spanish). 
"It came about, I think it was always in the making. It was always in me. It had to do with my American experience. My experience as an American and everything that I've learned by how traveling and being exposed to so many cultures and understanding how good we are because of our people, and when I say all of our people, I mean all of us. Knowing that there is a huge disparity and what you see in your life as you're relating to your country and what you see in your news, and what you read in your papers, the kind of stories that are being told to you in the movies, the kind of art that is hung on museum walls," she tells E! News. "The kind of history that's being taught in history books. It only represents a fragment, a fragment of what Americans are and who we've been. There's a hunger for content that's much more relatable and that represents accurately the American demographic. This came about through my own experiences, and through my own learnings that I've obtained by traveling and everything that I've done."
The star's motivation and inspiration surged when she became a mom, as she explains. 
"Also now that I've become a mother and knowing the social climate that we've found ourselves in, especially within the last three or four years. And what that means for my son and once they start relating to media and the nation. I want America to be worthy of my sons, I don't want my sons to be put into boxes that they didn't create for themselves and that they don't want in their lives," she explains. "They're going to be merit based on the glass ceilings that are created for them versus the ones that they create for themselves. I felt that this is not what I want my children to witness as they are growing into their own American experiences, as Americans. So BESE came out of personal necessity and a personal desire to help my country."
BESE is going to live on multiple platforms in different forms, but all will be to tell untold stories and motivate the Latinx and Generation Z audiences. 
"I think observing how content is being consumed; it's not just on television or film. I think now our devices have become our newspapers and our conduits that keep us connected, not just on all issues that are current, but also keep us connected to each other. I realize that the digital space is where a lot of content that is significant and current will start to live more and more in, so creating a platform that lives in the digital space made perfect sense," she says. "All the content that we're going to be creating is going to reflect what America looks like today. We're going to be telling untold stories that reflect what America looks like today. We're going to be creating English language premium content, videos, editorial and podcast format that will be distributed across social media channels and also across BESE.com. Our initial focus will be focused will be on stories from the Latinx community centered around the content verticals of identity, culture, nation and our content will have a positive, inclusive and also a solution-oriented approach to storytelling and exploration of issues.
"We want to highlight role models from the past and present that are bringing much-needed inspiration to our communities so that we cultivate aspiration, which is super important. The reason why we're starting with the Latinx community is because they are the most underrepresented, relative to their size and their growth, despite being a key driver of our economy and society. So the Latinx demographic that we're focused on is US born or was raised here and its nearly 2/3 of the Latin community."