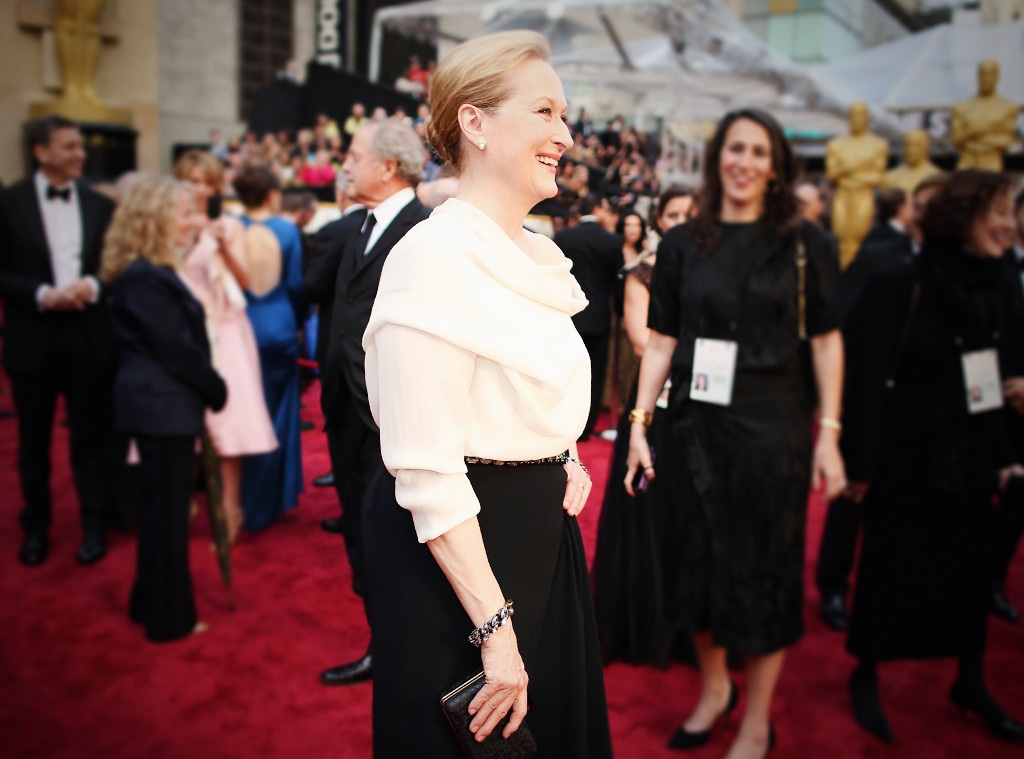 Christopher Polk/Getty Images
There's no question: Meryl Streep has had a stellar career…and a red carpet wardrobe to match.
The Hollywood legend has earned 21 Oscar nominations—three of which she has won. If she goes home with the gold Sunday night for her role in The Post, Meryl will be tied with Katharine Hepburn for winning the most Academy Awards in acting ever! Whether she takes it or not, it'll be a moment to remember…so what's an A-lister to wear on such a big night?
Based off her award season garb from recent years, it'll have sleeves, feature draping and run in either white or a dark, muted color. But there's also a chance The Devil Wears Prada star will mix things us.
In the early 2000s, Meryl had a penchant for showing off her decolletage, wearing a crop of off-the-shoulder gowns. In 2013, she took a break from neutral-hued ensembles and dazzled fans in a sparkling, metallic gown. Then there was that Lanvin period when she wore the designer year after year. 
To see all of Meryl's Oscar-worthy looks throughout the years, click through.
Which look did you like best?