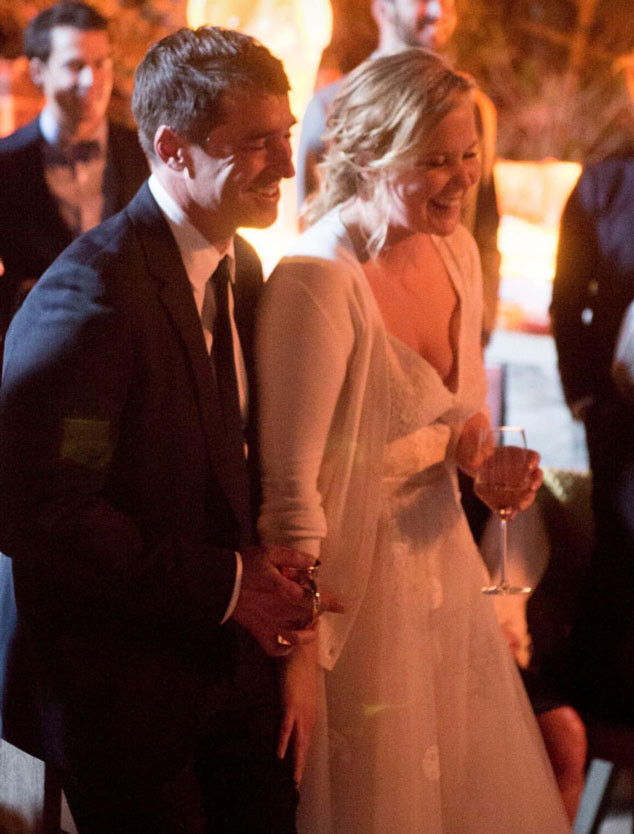 Instagram
Amy Schumer is sharing private moments from her big day!
The 36-year-old posted a video to her Instagram account today, giving fans an inside look at her Feb. 13 wedding to chef Chris Fischer.
In the heartwarming clip, which is set to the tune of "The Rainbow Connection," Schumer recites her vows while dressed in a white floor-length gown in front of friends and family.
"I just wanted to plug some of my road dates," she joked, before getting sentimental. "People are wondering, 'Why the rush? Why so fast?' And it's because I truly can't wait another second to be your wife. I love you."